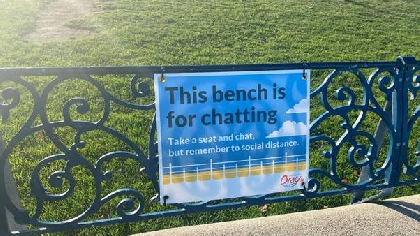 Bray Municipal District has started a new initiative to encourage people stop and have a chat on the town's Promenade.
The "Happy to Chat" signs have been attached to benches at four locations along Bray Promenade to encourage strangers to take the time to talk to one another.
The project aims to tackle loneliness and isolation in the community, breaking down social barriers and helping forge new connections in the community.