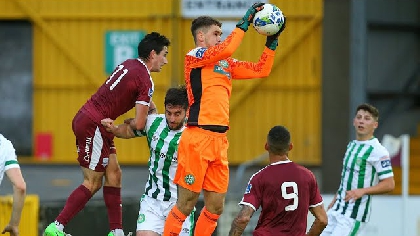 Ryan Johansson has been included in the Republic of Ireland Under-21 panel for friendlies against Switzerland, Australia and Denmark, which kick off in Marbella this Sunday.
Sevilla player Johansson was recently granted clearance by FIFA to play for the national team.

He has played at underage level for Luxembourg, but his mother is Irish.

Manager Jim Crawford has also named Getafe's John Joe Patrick Finn in his squad for the first time.

In all, there are seven newcomers in the party of 26.

Among them are Derby County's Festy Ebosele ), Sheffield Wednesday's Ciaran Brennan, Lincoln City's Sean Roughan and in-form UCD striker Colm Whelan.

Bohemians pair Dawson Devoy and Andy Lyons and Bray goalkeeper Brian Maher are the other domestic players to get the nod.