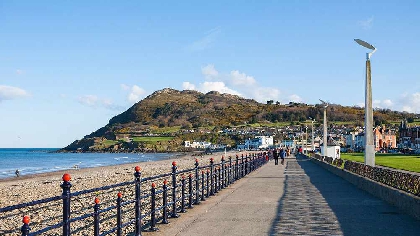 A report from the Environmental Protection Agency has shown that Longford has twice the level of harmful plastics in the air when compared to Bray, here in county Wicklow.
The North Wicklow town has a ban on the use of smoky coal and access to the natural gas network.
However the report highlights the fact that towns like Longford have no access to the gas network, and are more dependent on solid fuel for home heating.
The EPA says that harmful particles which are produced when smoky coal is burned in the likes of Longford result in poorer air quality.
The tests were carried out in Bray, Longford and Marino in Dublin, and while Longford was worst effected, all three towns fail to meet the World Health Organisations air quality guidelines.
Dust from burning fuel to heat our homes and car emissions are the biggest threat to good air quality.

It found that air pollution which is mainly caused by dust from burning fuel and transport emissions is responsible for 1,180 premature deaths in Ireland every year.

In its report the EPA has offered a number of solutions including moving towards cleaner ways of heating our homes.

And Implementing the transport options outlined in the Government's Climate Action Strategy.