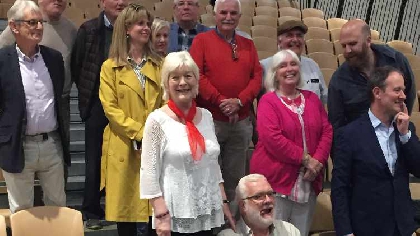 It has been announced that Labour's Anne Ferris has taken the fourth and final seat in the Bray East Constituency in Wicklow's local election by one vote following a methodical recheck of ballot paper
Independent Malachai Duddy had been level with Ms Ferris on 1006 votes each prior to the recount.
She now takes her seat alongside Sinn Fein's Grace McManus, Fine Gael's Aoife Flynn Kennedy and the Green Party's Stephen Mathews.
Following the declaration last night, Mr Duddy requested another recount but that was denied by the returning officer. However this could yet be appealed to the courts.
Speaking after winning the seat last night, Anne Ferris said she was delighted to be back in politics.