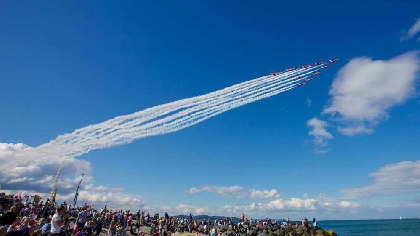 More than 30 aircraft are took part in the event which draws thousands to the seaside town.
A crowd of 40 thousand turned out last year for the event held high in the skies above County Wicklow and organisers are predicting interest will be even bigger this time.

The display took place this year following the news that The Foynes Air Show in Limerick been cancelled. after the Irish Aviation Authority contacted them in December to say they wouldn't be in a position to be a major supporter for this year's show.

An alternative sponsor couldn't be found at short notice, leading to its cancellation.
See a highlight video from 2018's event below