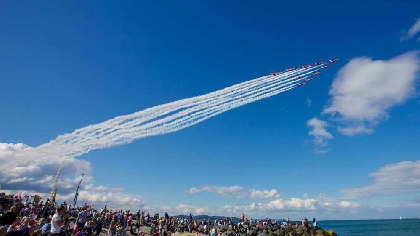 Organisers of the Bray Air Show say their event will go ahead this coming July.
It follows the news that The Foynes Air Show in Limerick has been cancelled after the Irish Aviation Authority contacted them in December to say they wouldn't be in a position to be a major supporter for this year's show.

An alternative sponsor couldn't be found at short notice, leading to its cancellation.
The I.A.A. has been the main sponsor for the Bray Airshow for the past three years, the organisers of the Wicklow show says while the Aviation authroity has also pulled its support for the Bray show, they are actively seeking a new main sponsor and are confident the July event will go ahead.