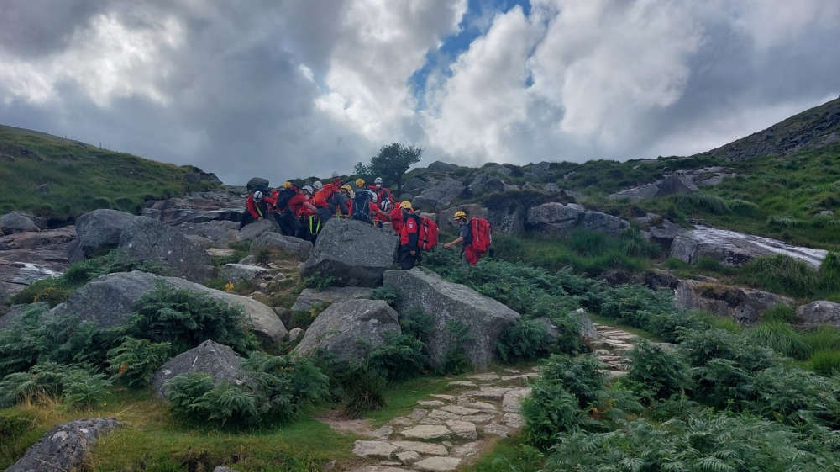 Wicklow's Mountain Rescue teams respond after eleven-year-old injured in Glendalough.
Wicklow's Mountain Rescue teams responded to the 68th callout of the year on Saturday after an eleven-year-old suffered a knee injury in Glendalough.
The Gardaí contacted the Dublin Wicklow Mountain Rescue Team and the Glen of Imaal Red Cross Mountain Rescue Team at 2.55 p.m. to raise the alarm. The casualty was walking along the Spink Trail when they sustained their injury.The incident was stood down at 5.30 p.m. after the casualty had been stretchered safely down to a waiting ambulance.