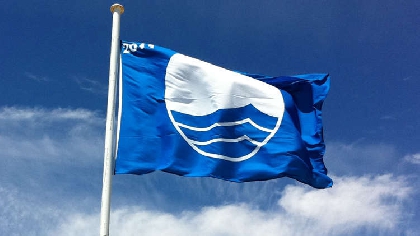 159 beaches have been awarded with a blue or green flag - an increase of two from last year.
94 blue flags were given to Irish beaches which is a global award and shows the areas have an excellent standard of water.

While green flags are given for an area's clean environment, clean water and natural beauty.

65 separate locations were given green flags this year.
The successful beaches in Wicklow awarded with blue flags are Brittas Bay South, Brittas Bay North and Greystones South.