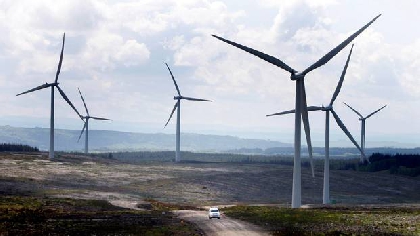 Opponents to a proposed large Windfarm in South Wicklow say they are disappointed and angered at the decision by An bord Pleanála to grant the development planning permission
Community groups from a number of rural parts of the county, including Ballinglen, Aughrim and killaduff, had opposed the plans by ABO Wind Ireland Ltd to construct 11 turbines, each reaching a height of around 150 meters, two and a half times the height of Liberty hall in Dublin.
Around 350 people had made submissions against the original planning permission to Wicklow County Council, which was initially refused.
However the company appealed that decision to An Bord Pleanála, which has given the project the go ahead subject to conditions.