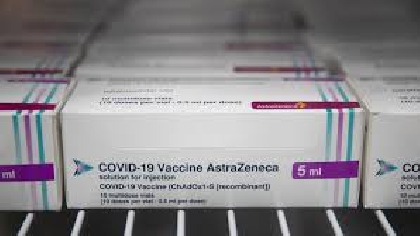 AstraZeneca is set to revise down its vaccine targets for the first quarter of the year, according to Reuters.
The reported shortfall would see the company deliver just a third of its initial targets to the EU.
On February 25th AstraZeneca boss Pascal Soriot told the EU the company would deliver 40m doses of vaccine by the end of March.

Reuters is now reporting that figure could drop by as much as 25%.

Government sources here have admitted that would have significant implications for the vaccine roll-out, just as AstraZeneca has been given the nod by NIAC for use in over-70s.

AstraZeneca delivered less than half its expected number of vaccines in February, with mounting frustrating in government at the constantly changing numbers.

Last night Health Minister Wicklow TD Stephen Donnelly spoke to Ireland's country rep for AZ, and Taoiseach Micheál Martin is seeking a meeting with the head of the company next week.

The government has yet to get confirmation of whether there will be a further shortfall in supply here, but few in government trust any projections from AstraZeneca anymore.

Finance Minister Paschal Donohoe has said they're chasing every avenue to get more vaccines.

The government insists breaking with the EU procurement system won't bear fruit.