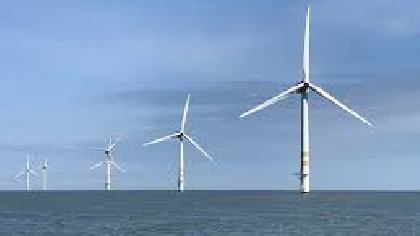 Plans for a new offshore wind farm off the coast of Wicklow and Wexford will be presented to Arklow Municipal District next Wednesday.
The area currently under exploration for the Shelmalere Wind Farm lies between 8.5 and 12 kilometers offshore from Arklow, running all the way down to Rosslare Harbour in Wexford.
The company says the plan is to commence operation between 2028 and 2030 and when completed, the wind farm will have the capacity to generate enough green energy to power one million Irish homes.