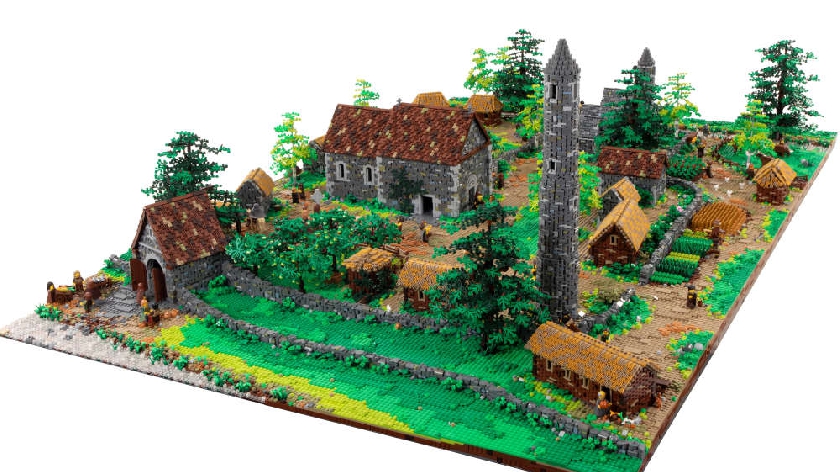 The upcoming 'Glendalough in Lego' display at Arklow Maritime Museum from 1st-8th October will be an opportunity to view this unique diorama of one of County Wicklow's most iconic heritage sites recreated in 44,388 LEGO® bricks.
Commissioned by the Glendalough Heritage Forum with funding from The Heritage Council, the model is the creation of Lego artist Jessica Farrell.
Over the last two months, the model has been displayed at Glendalough Visitor Centre and Wicklow, Blessington and Arklow libraries.
While you're there, you can explore the theme and enjoy some fun LEGO® brick activities in a special, day-long workshop for children aged 7-13.
No booking needed, just drop in. Children must be accompanied by an adult.
The diorama will remain on display at in the exhibition room of the Museum until Saturday October 8th after which time it will travel to the National Museum of Ireland, Collins Barracks, Dublin, on 12th November as part of activities for National Science Week.