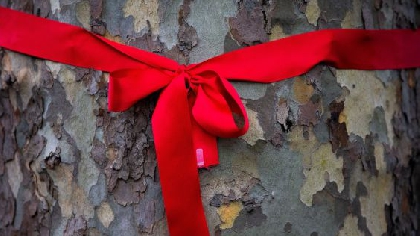 30,000 Oak, Birch and Ash trees are being planted in Aughrim here in County Wicklow, as part of Aldi Ireland's commitment to plant 1 million native Irish woodland trees around the country over the next four years.
Just over 200,000 trees have already been planted since the project began a year ago.
Aldi is the first retailer in Ireland to commit to this level of partnership with the Department of Agriculture's Woodland Environment Fund an initiative to encourage Irish businesses to partner with landowners and the Department to help create new native woodlands in Ireland.
The initiative also supports the Government's target to plant 22 million new trees a year until 2040.