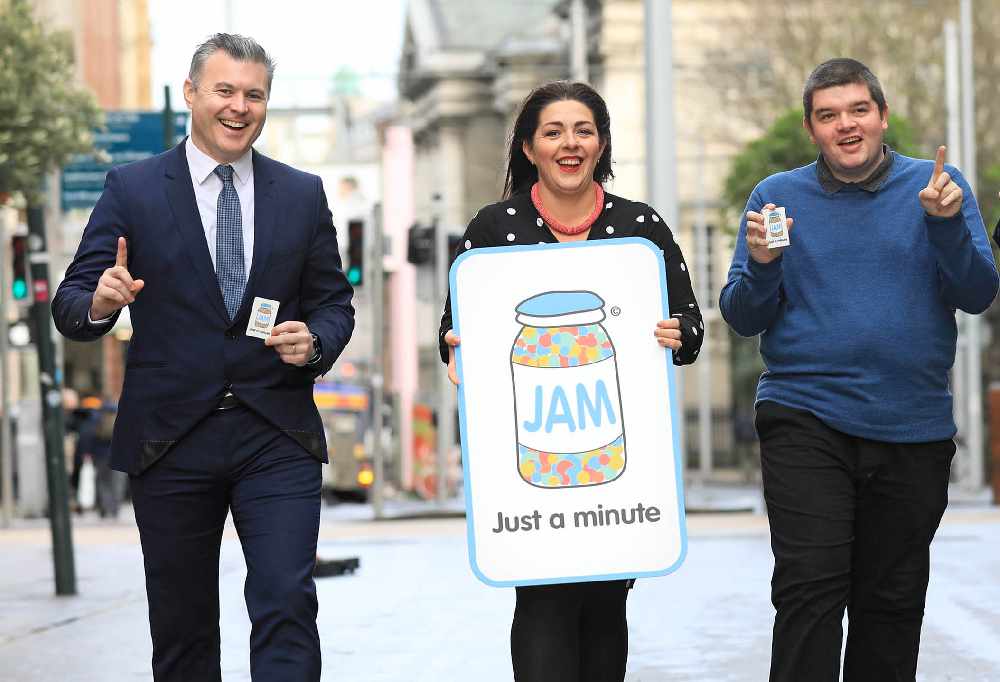 This comes as part of a campaign by the banking group aimed at supporting vulnerable customers.
The JAM Card allows anyone with a communication barrier to let other people know they need 'Just A Minute', discreetly and easily.
It can be used by people with Asperger's syndrome or autism, those who have a brain injury as well as people who otherwise feel self-conscious about their ability to effectively communicate when engaging with others.
The initiative is part of a wider programme of work by AIB to support customers who in need of support.