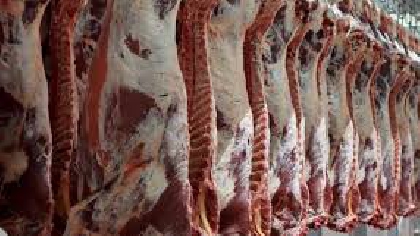 Demonstrators are demanding a better price for their beef, but the Department of Agriculture says it has no comment to make on the action.
Supermarket retailers met farming organisations and processors last week a, as the row over the price paid for beef continues.
Minister Michael Creed said the retailers engaged constructively with the taskforce on market and customer requirements.

But some farming organisations are disappointed they didn't agree to an immediate price rise.