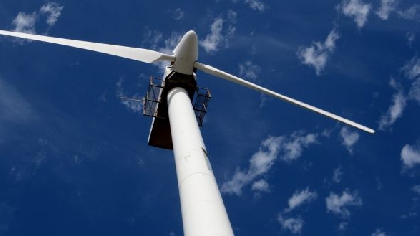 The company behind plans to build a wind farm in West Wicklow is due to submit a planning application and environmental impact assessment report to the County Council later this week.
The plans to be submitted by ABO Wind Ireland, will look to develop an industrial wind farm at Kilranelagh, near Baltinglass in West Wicklow.
After a period of public consultation, the company are looking to build five wind turbines, each standing 40% taller than the Spire on Dublin's O' Connell Street. Since first announced last January, campaigners have expressed concern over the plans, fearing that local archaeological sites and properties in the surrounding area will suffer as a result. To address concerns, the company has vowed to incorporate a heritage trail into their plans allowing members of the public to take self guided tours of cultural heritage features in the area.