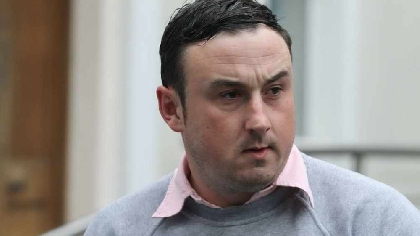 Aaron Brady will have to serve at least forty years in prison after being handed the mandatory life sentence for capital murder.
The 29-year-old from Crossmaglen, Co. Armagh, was convicted last month of murdering Detective Garda Adrian Donohoe during an armed robbery in 2013.
During an armed robbery outside Lordship CU on Jan 25 2013, Aaron Brady shot Det Donohoe from close range with a shotgun.
Before handing down sentence today, Mr J Michael White described Det Adrian Donohoe as a dedicated Garda who was rooted in his community and committed to his vocation as a police officer.

Brady will have to serve a minimum of 40 years in prison. He was also sentenced to a concurrent 14 years for participating in the armed robbery.