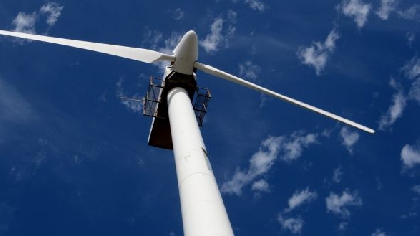 The company concerned is linked to the property developer Jonny Ronan.
It's estimated that the farm, located 13km off the Wicklow coast, is worth in excess of €100 million.
While the price of the acquisition has not been disclosed, it is the first investment by the international energy player, EDF in the country.
Reports suggest that investment in the wind farm could amount to 2 billion euro when completed.
With an estimated 220 turbines set to be built at the wind farm, the site is set to generate up to 1.1 gigawatts of electricity when operational, enough energy to power 330 thousand homes.
The Codling Bank wind farm is owned in a joint venture between Norwegian company Fred OIsen and a company linked to property developer Johnny Ronan.