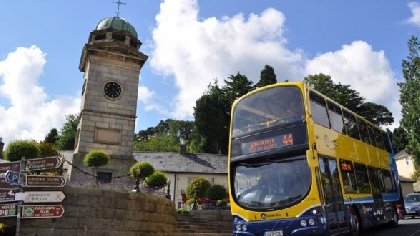 According to the Irish Independent, 17 of the 151 low-frequency routes missed up to 27 targets between June 2017 and June 2019.
The 33E service between Middle Abbey Street and Skerries tops the list for being late, with an average of just 36 per cent of buses on-time while the 44 that serves Enniskerry also missed most of it's targets.
Crippling congestion in the Greater Dublin Area is being blamed for nearly a third of bus routes being late in 2018 alone.
35 of the 112 routes missed their punctuality targets for the whole of 2018, with just 19 routes meeting all their targets.

The NTA says buses are on time if they leave not more than 5 minutes and 59 seconds later than scheduled.

The 76A from Blanchardstown to Tallaght was the worst performing route.