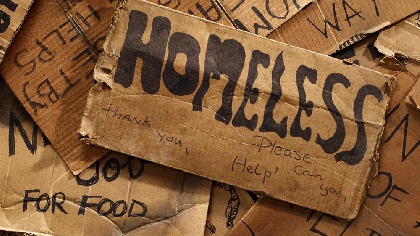 25 people were homeless in County Wicklow in October. That's up from 20 people living in emergency accommodation in the county in September.
New figures show there were 10,514 people staying in emergency accommodation in October. That represents an overall increase of 117 on the previous month, the fourth month in a row that the figure has risen. The numbers in Kildare are more than Wicklow and Meath combined.The three counties make up the Mid East Region where 86 families, including 198 children, were homeless.
Meanwhile the Housing Minister Eoghan Murphy narrowly survived a motion of no confidence in the Dáil last night, with the support of a number of Independent TDs.
The Social Democrats put forward the motion calling for the Minister to be removed from office for his handling of the housing crisis. It was defeated by 56 votes to 53 after a lengthy debate.
Fianna Fáil made it clear it would abstain, with Wicklow TD Pat Casey calling it a waste of time