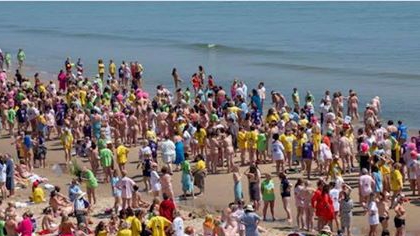 The skinny-dip at Magheramore Beach in Wicklow raises money for the children's cancer charity, Aoibheann's Pink Tie.
Now in its seventh year, total funds raised to date have reached over 700,000 euro.
Last year the world's largest skinny dip world record was broken with funds going towards a house in Crumlin for the families of children living with cancer.