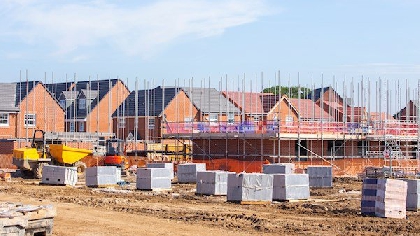 A new phase of Local Authority social housing delivery will see approximately 1,530 new homes delivered across a number of local authorities, including 200 across two sites in Bray and Greystones.
Today's launch builds on a Public Private Partnership social housing pilot programme being delivered by the National Development Finance Agency (NDFA) in conjunction with the Department of Housing, Local Government and Heritage and relevant local authorities, which has, or is in the process of delivering, in the region of 1,500 social homes, including:
534 new houses and apartments across six sites in Dublin, Kildare, Louth and Wicklow in 2020 and 2021
465 homes in 2021 across eight sites in Cork, Clare, Galway, Kildare, Roscommon and Waterford
480 new homes to be delivered across six sites in Dublin, Kildare, Sligo and Wicklow with all sites at the statutory planning phase.
The locations for the new programme have been selected and include;
Projects solely in the Dublin City Council (DCC) area with scope to deliver approximately 780 new social homes.
A collaboration between a number of local authorities namely DCC, Dún Laoghaire-Rathdown County Council, Kildare County Council, Louth County Council, South Dublin County Council and Wicklow County Council where it is anticipated that approximately 750 new social homes will be delivered.
Of these 750 units 80 will be delivered in Burnaby in Greystones and 120 in Rehills in Bray, subject to design development, planning as the projects are taken forward.