Feeding Frontliners with Sambos for Ambos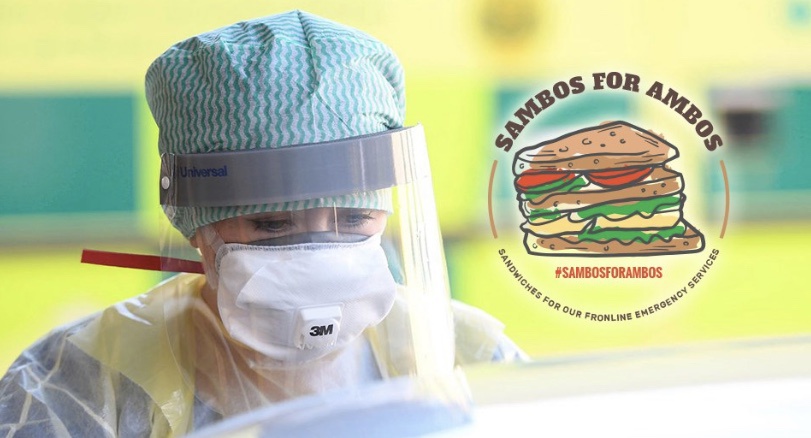 Sambos for Ambos was set up with the aim to feed frontline workers during the Covid19 Crisis. The initiative is the brain child of Wicklow women Hazel Hoad, as a thank you to all the hard working front line workers throughout Ireland risking their own health to protect us.
You might think its only a sandwich but for that over worked, tired and hungry ambulance driver, it's really appreciated.
Donate as little as €5 and help local businesses supply and deliver a sandwich to our heroes during this crisis.