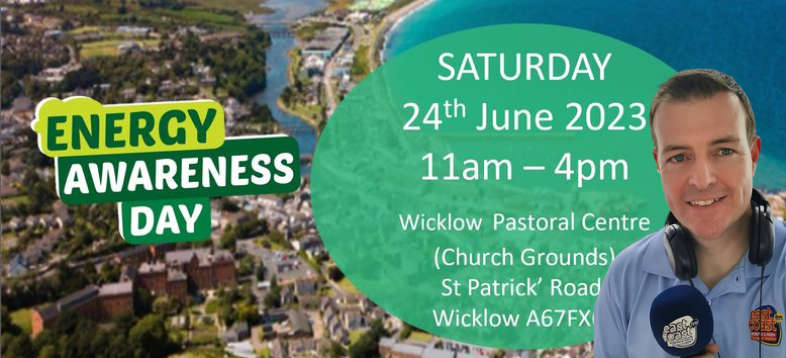 On Saturday (June 24th) Jason Collins and the East Coast Crew will broadcast live from Energy Awareness Day at the Wicklow Pastoral Centre (right beside St. Patrick's Church) in Wicklow Town.
You can get tips on how to reduce your energy use and save money! There's so much happening on the day including an Electric Car showcase with over 20 new cars, EV charger installers, Solar panel and heat pump installation guides, information on home energy grants and why not take a ride on one of the many electric bikes which will be on display!
There'll be ECO fun games and facepainting for the kids too!
So join Jason and the East Coast Crew, live from Energy Awareness Day in Wicklow Town, this Saturday morning from 10, proudly supported by Wicklow's Favourite Radio Station...East Coast FM