Funded by the Broadcasting Authority of Ireland with the Television Licence Fee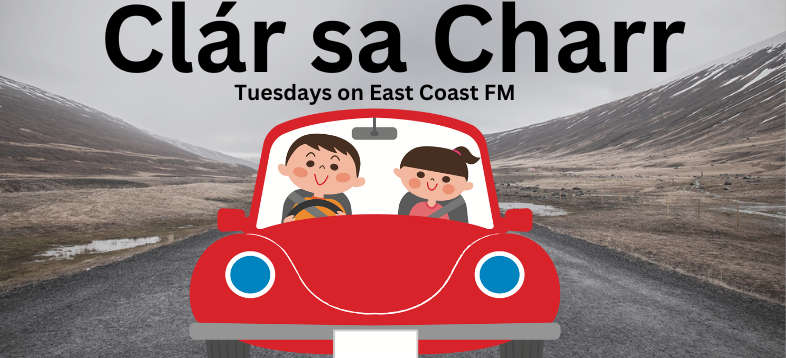 The BAI funded 'Clár sa Charr' runs every Tuesday at 8.40am.
The aim of the feature is to promote the use of spoken Irish among parents and children as they travel to school/work. The concept involves the parent, Rose chatting in the car to their child, Connie, as Gaeilge.
To hear all the episodes to date CLICK here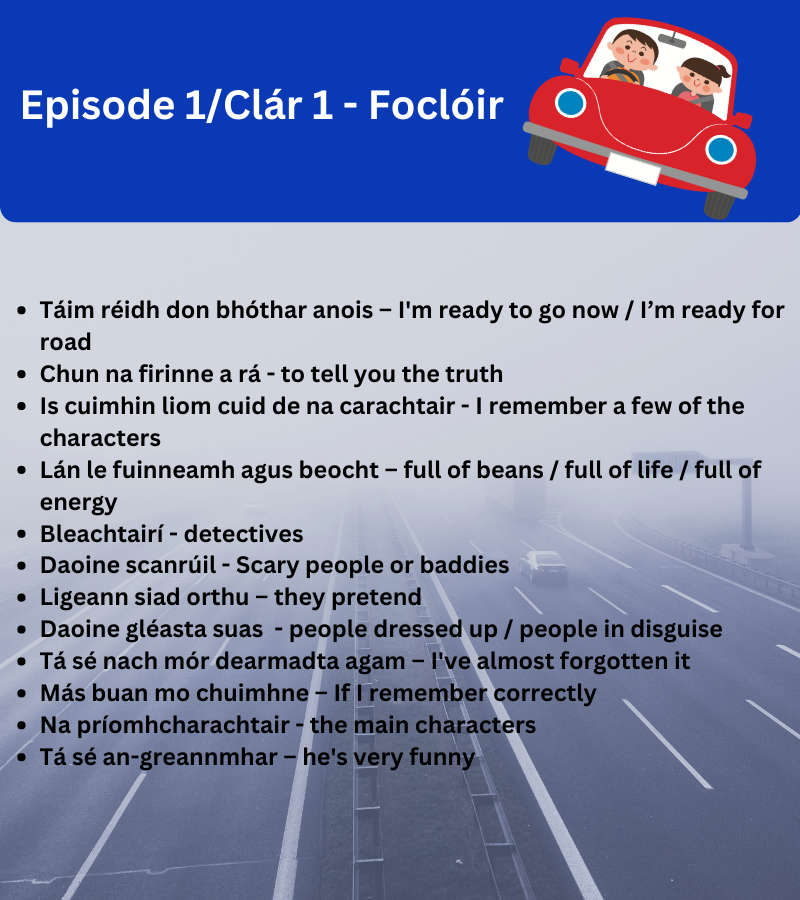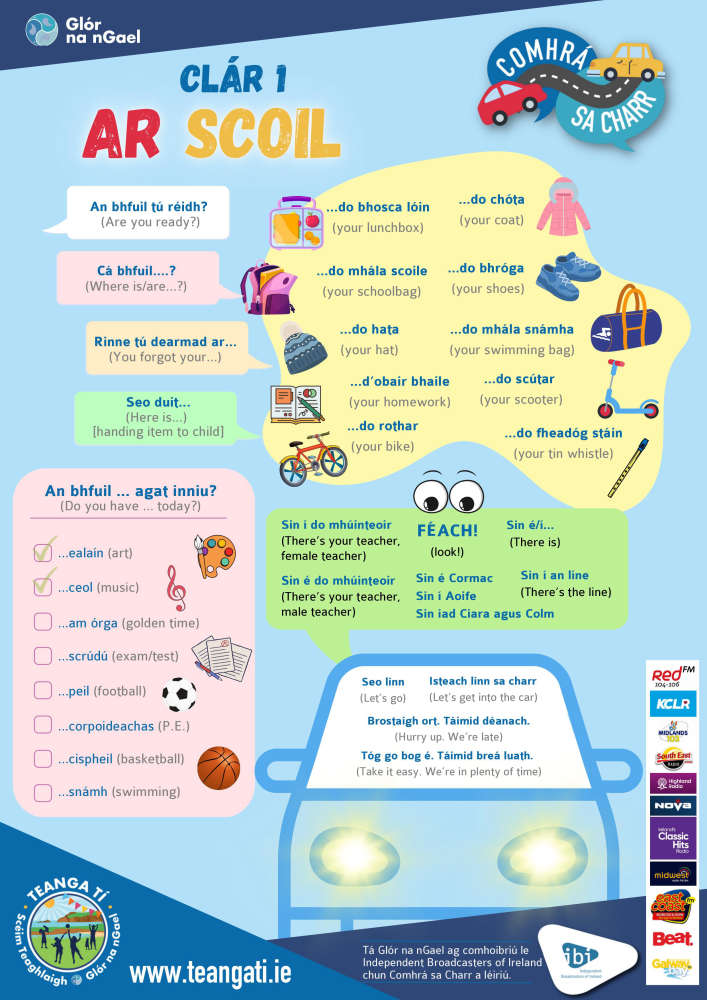 Episode 1: TV Characters CLICK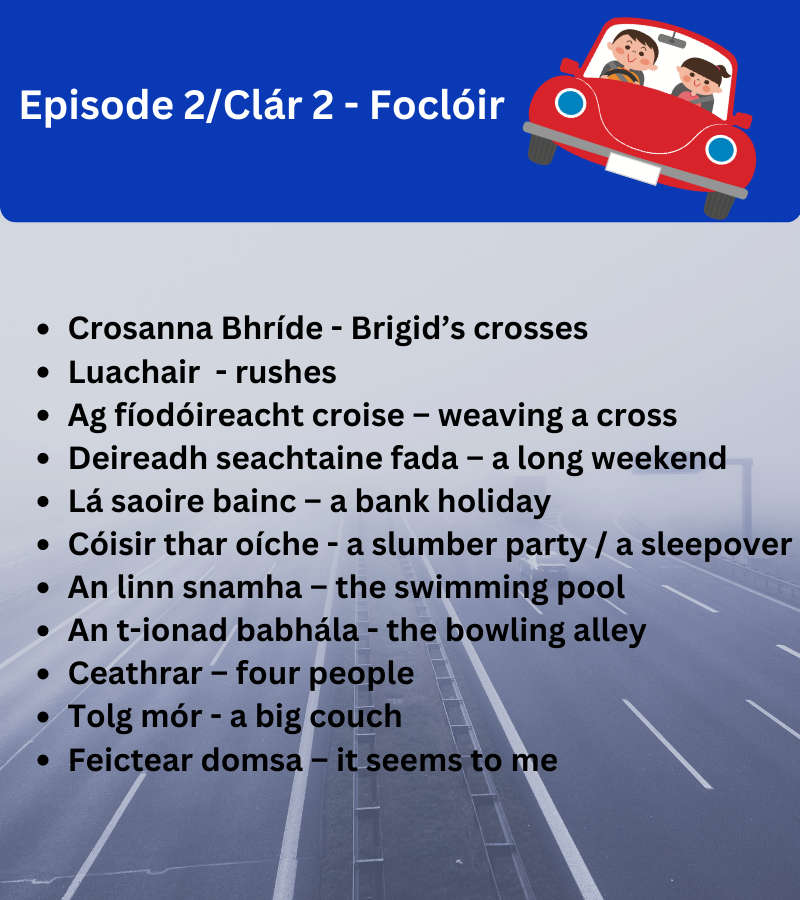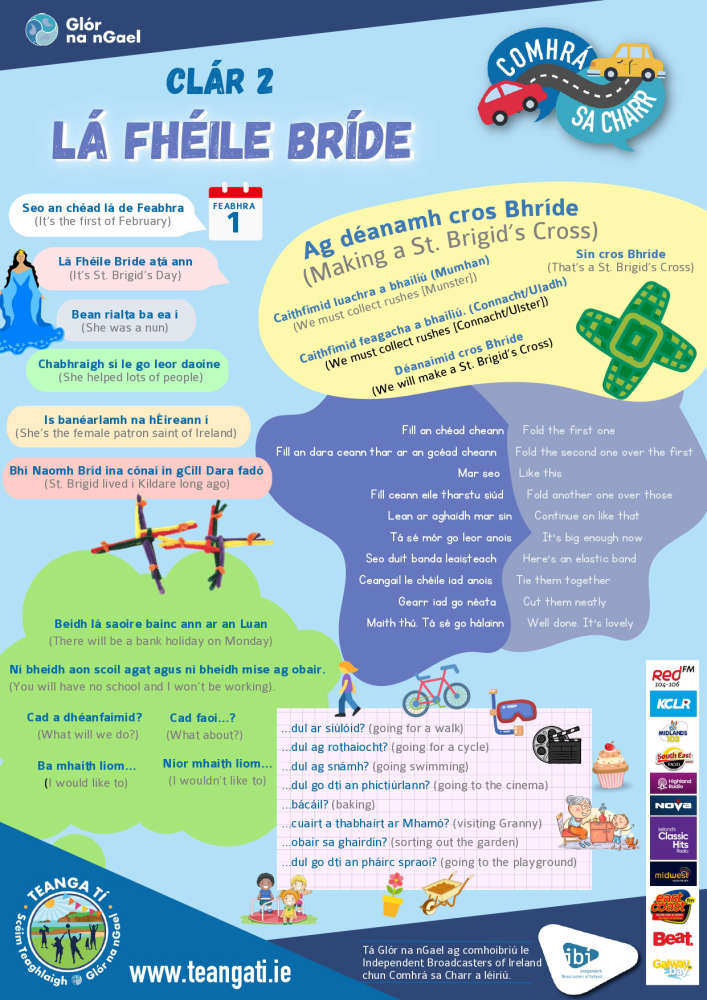 Episode 2 : St Bridget's Day CLICK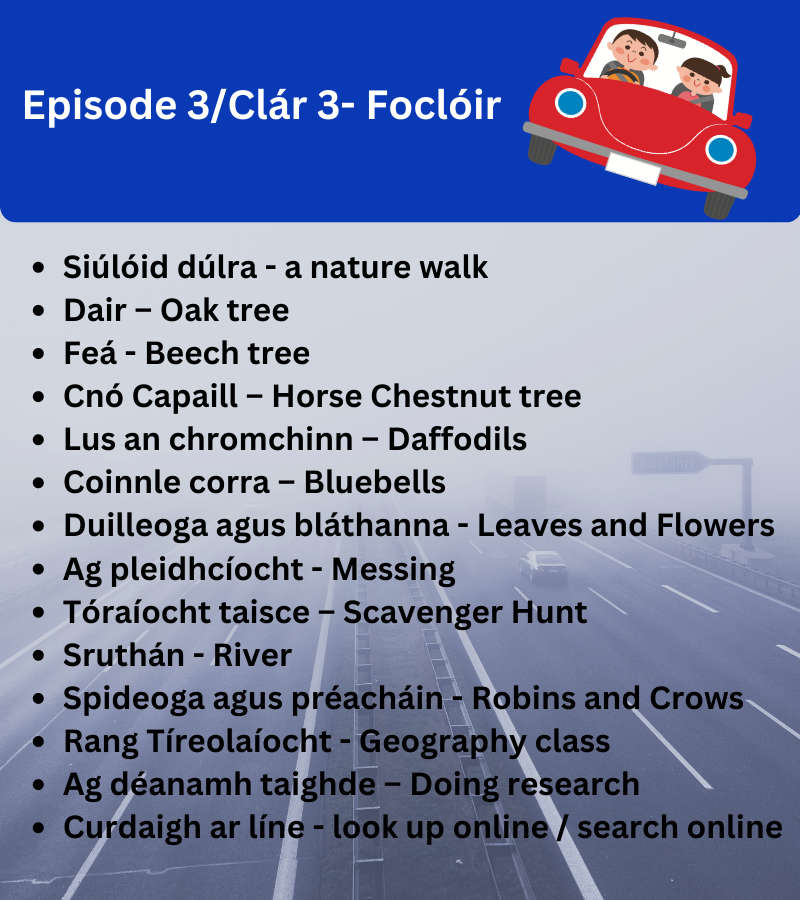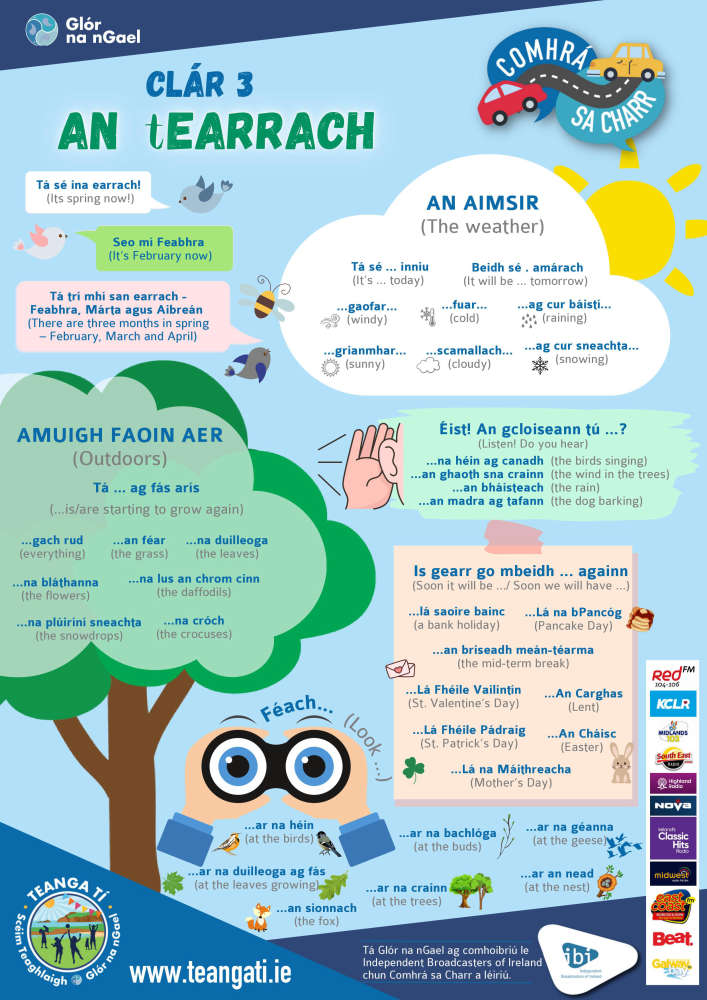 Episode 3: Spring CLICK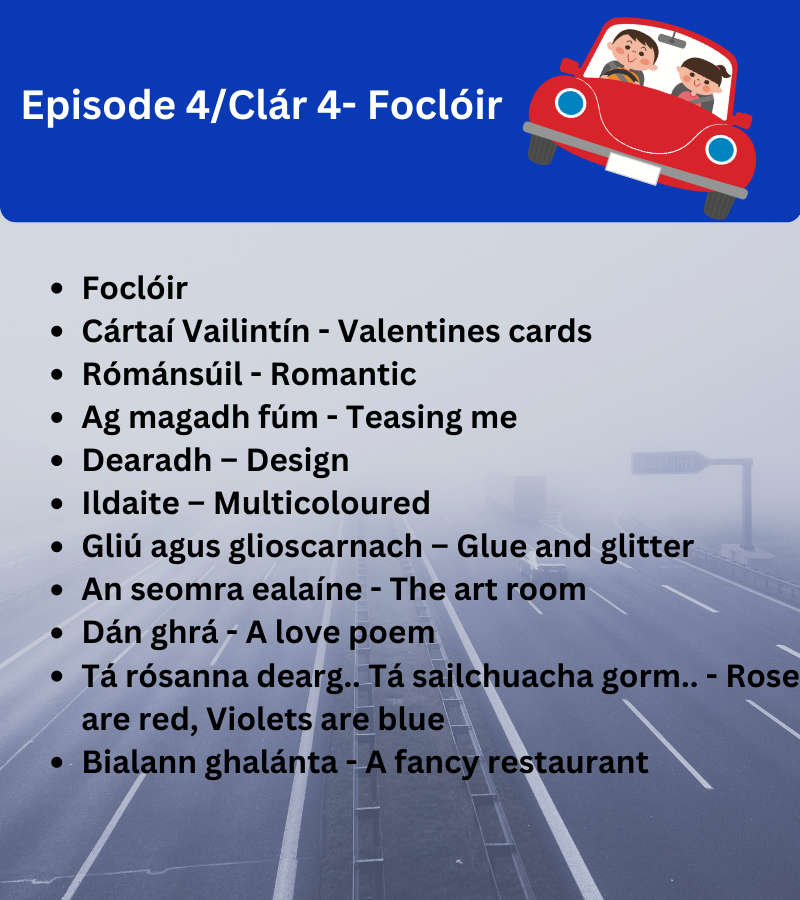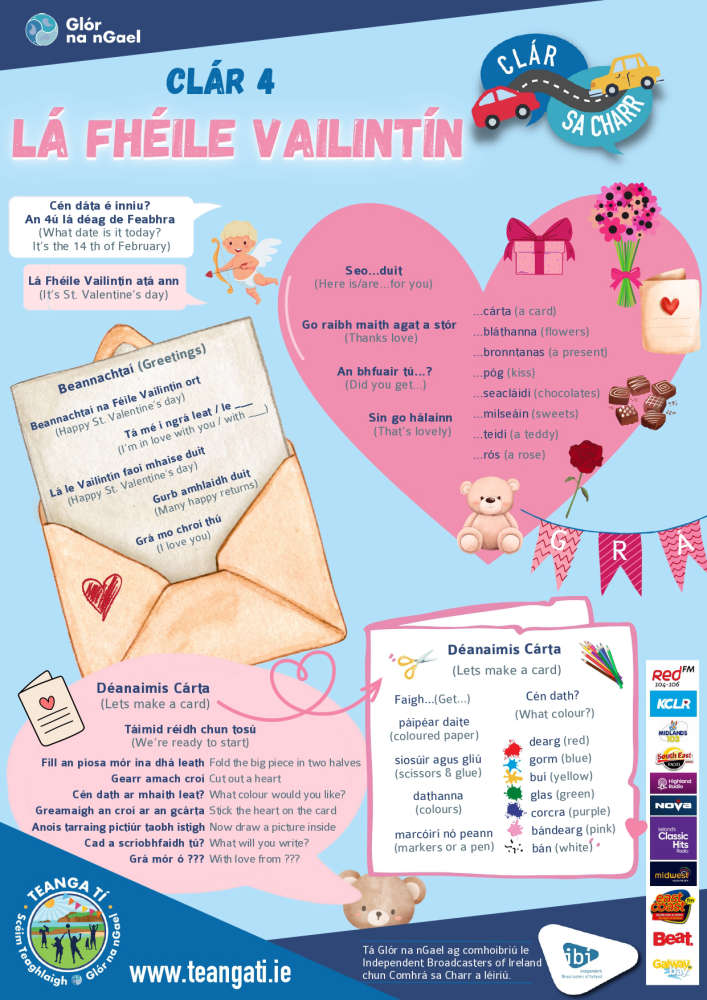 Episode 4 - Valentines Day CLICK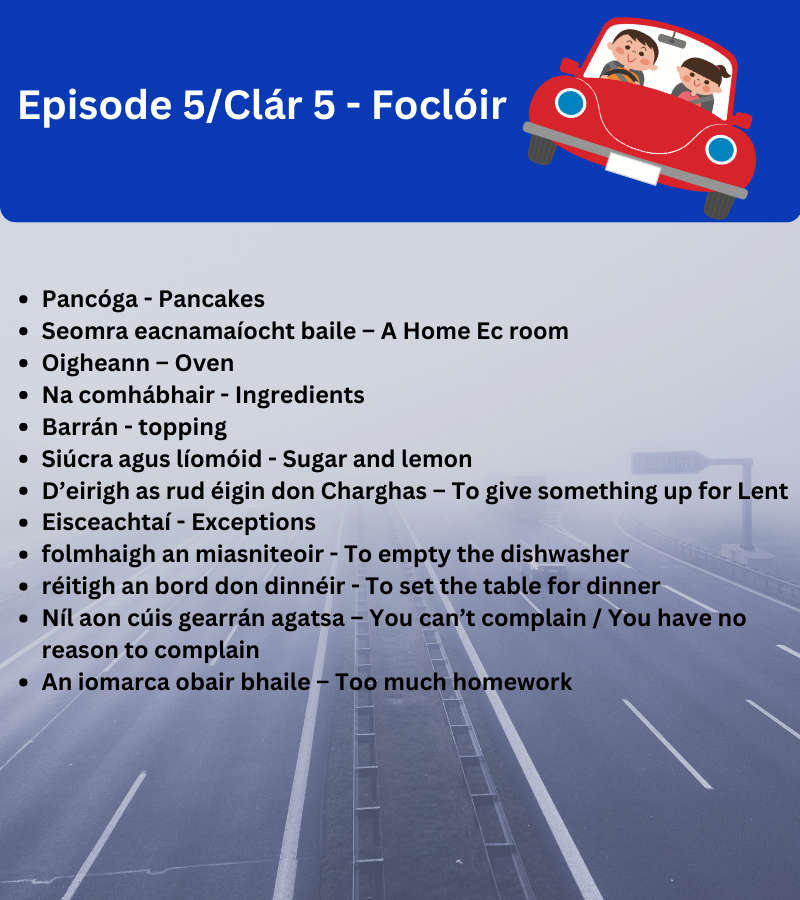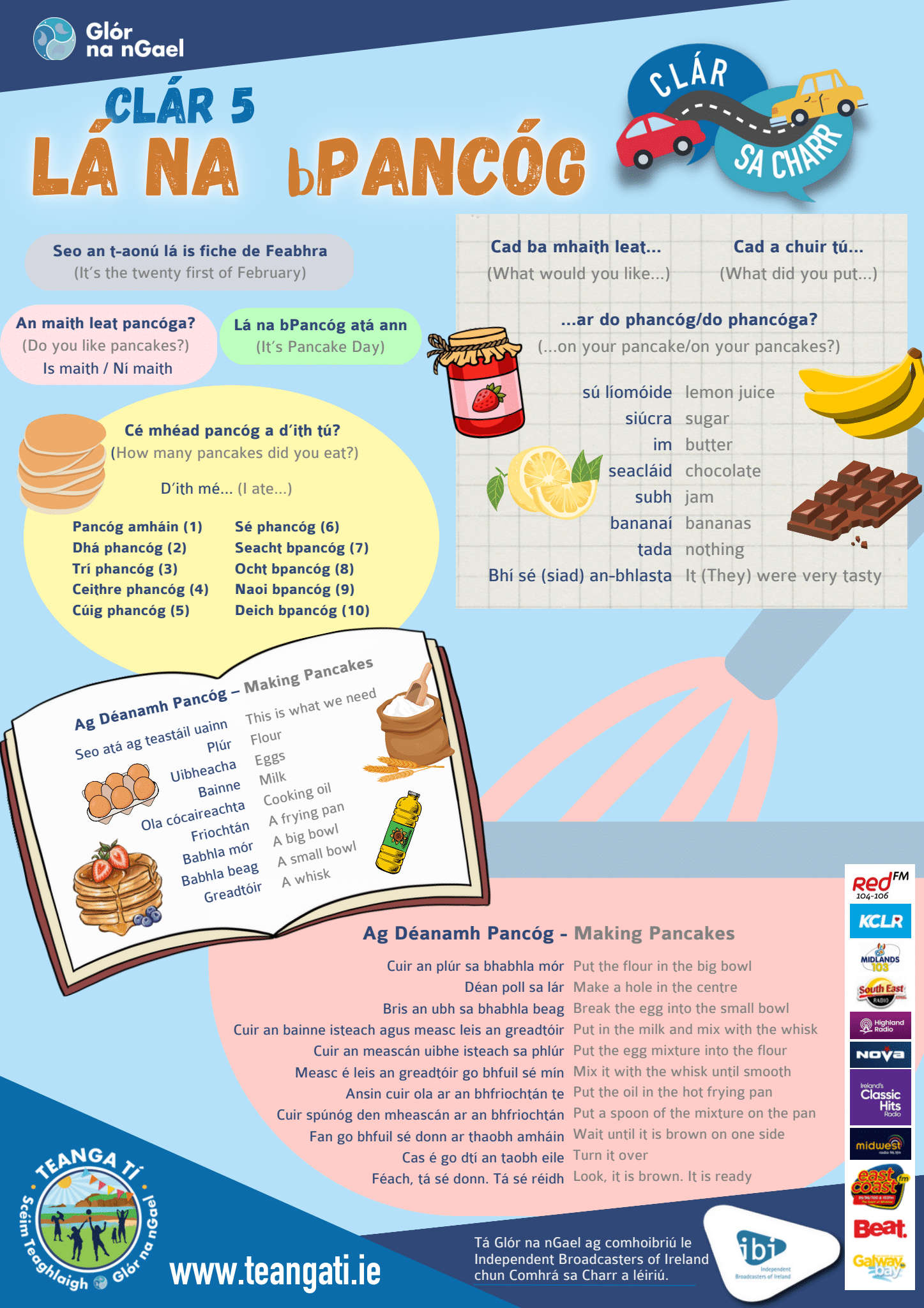 Episode 5 - Pancake Tuesday : CLICK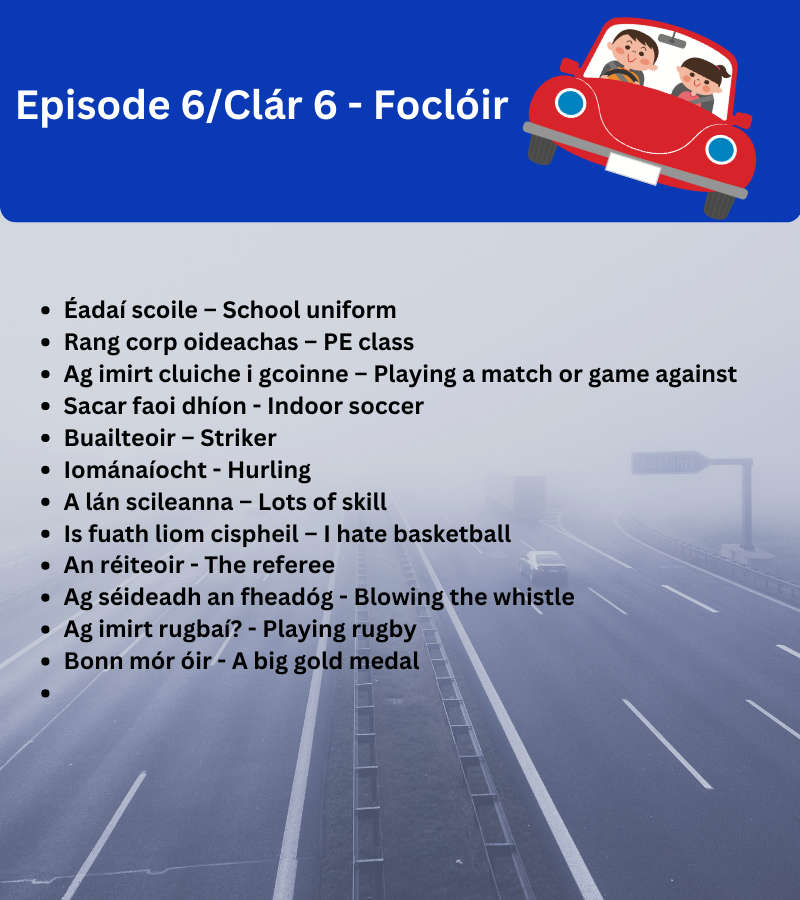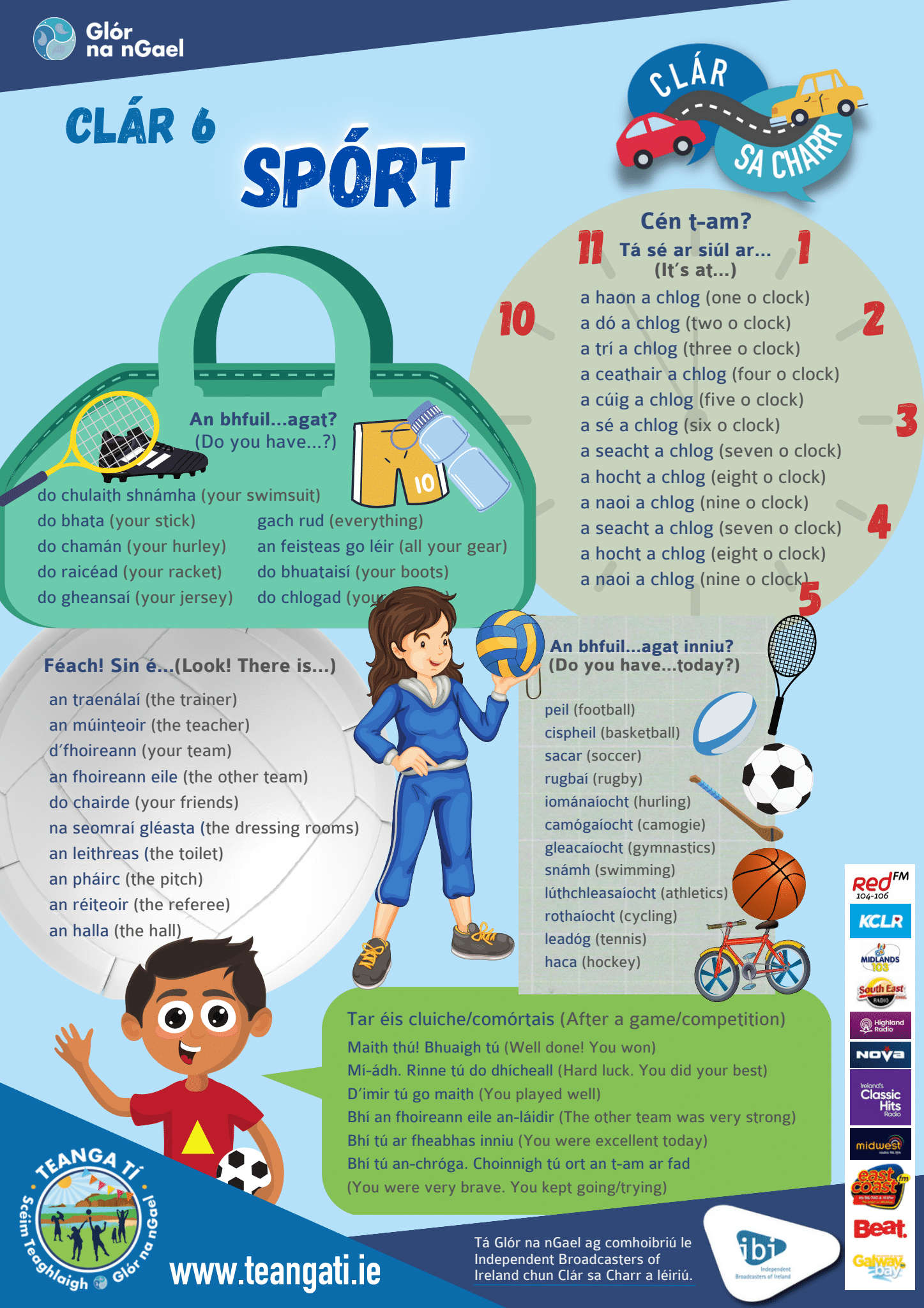 Episode 6: School CLICK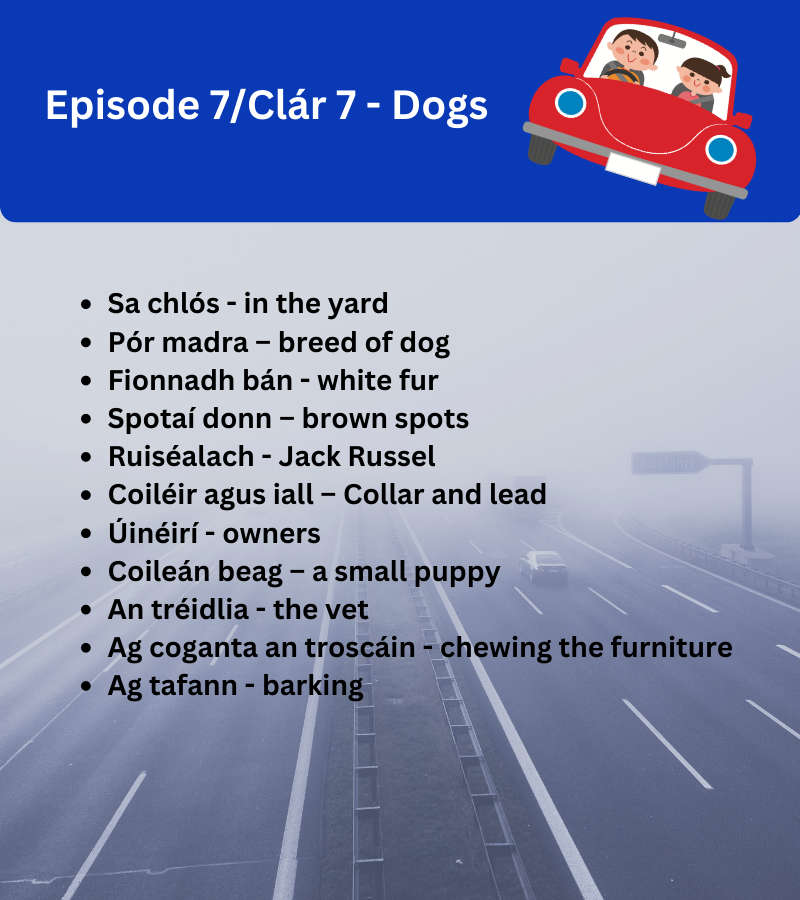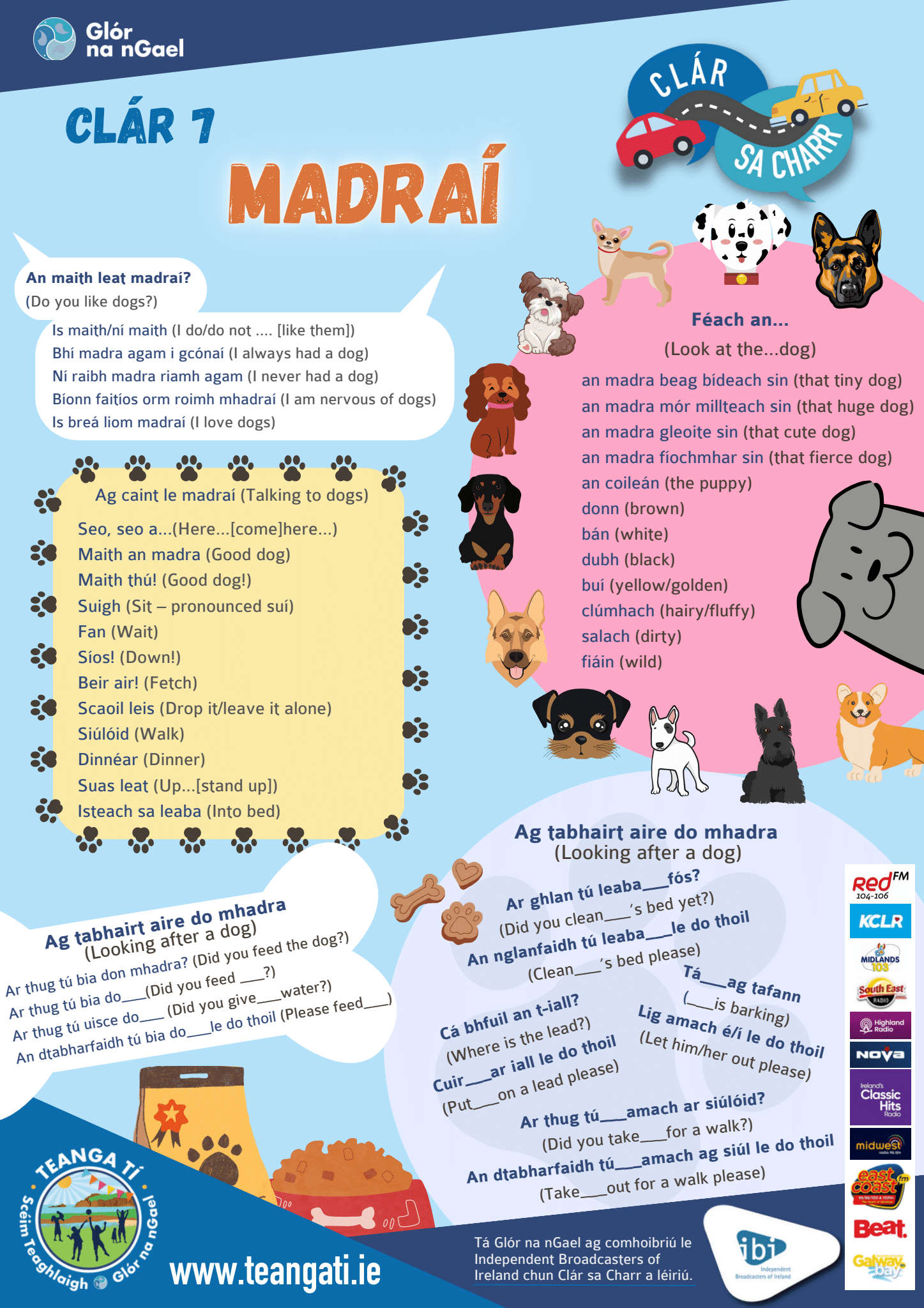 Episode 7: Dogs CLICK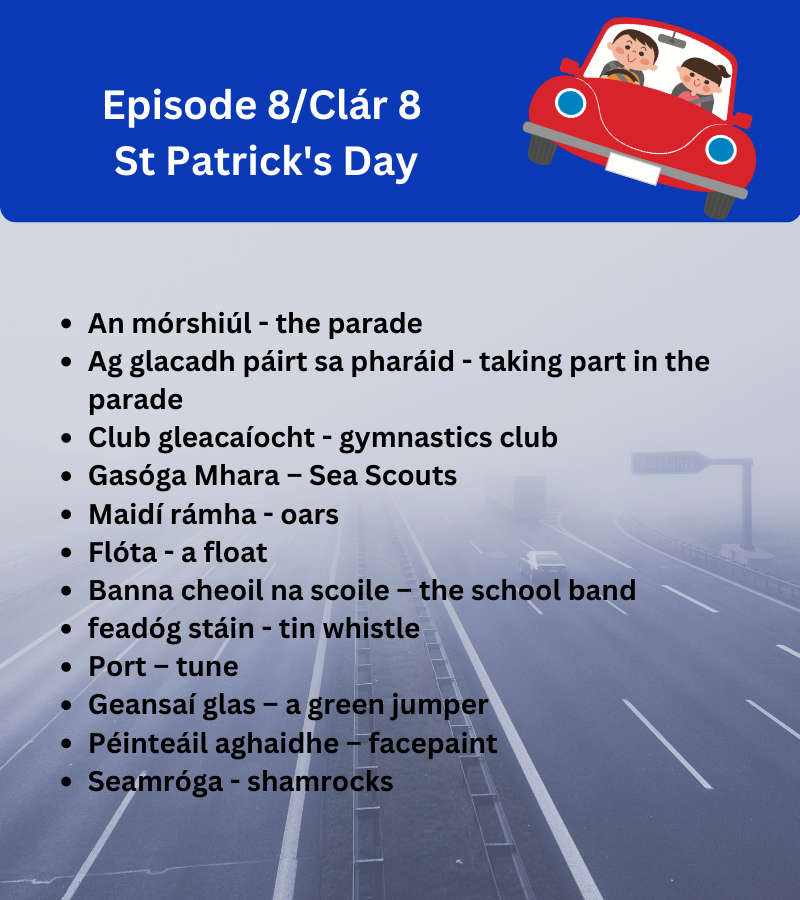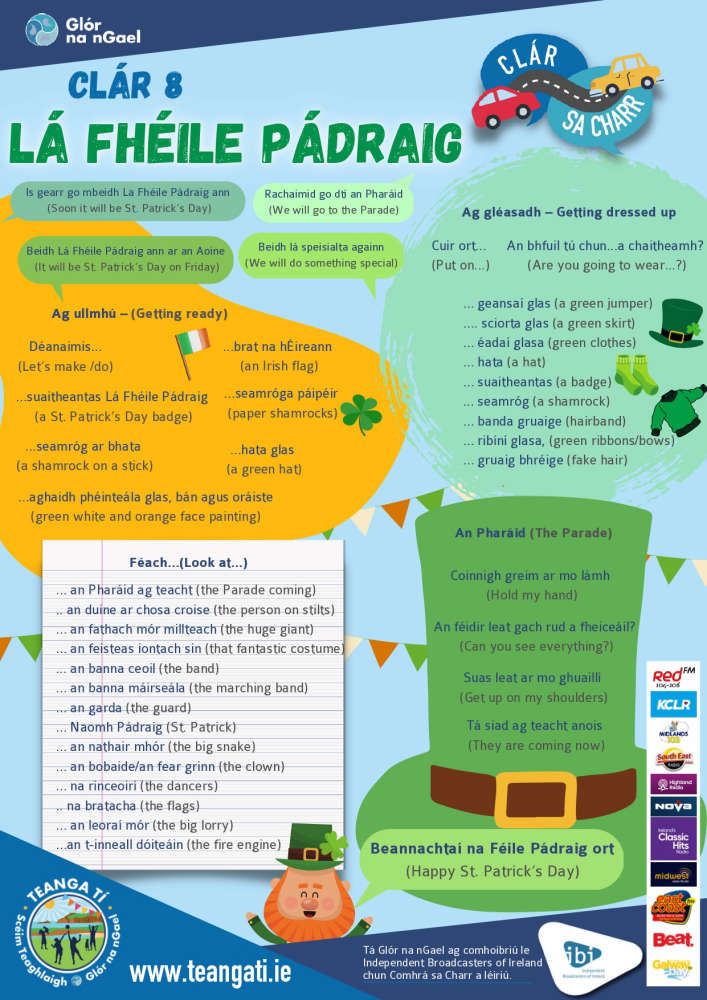 Episode 8: St Patrick's Day CLICK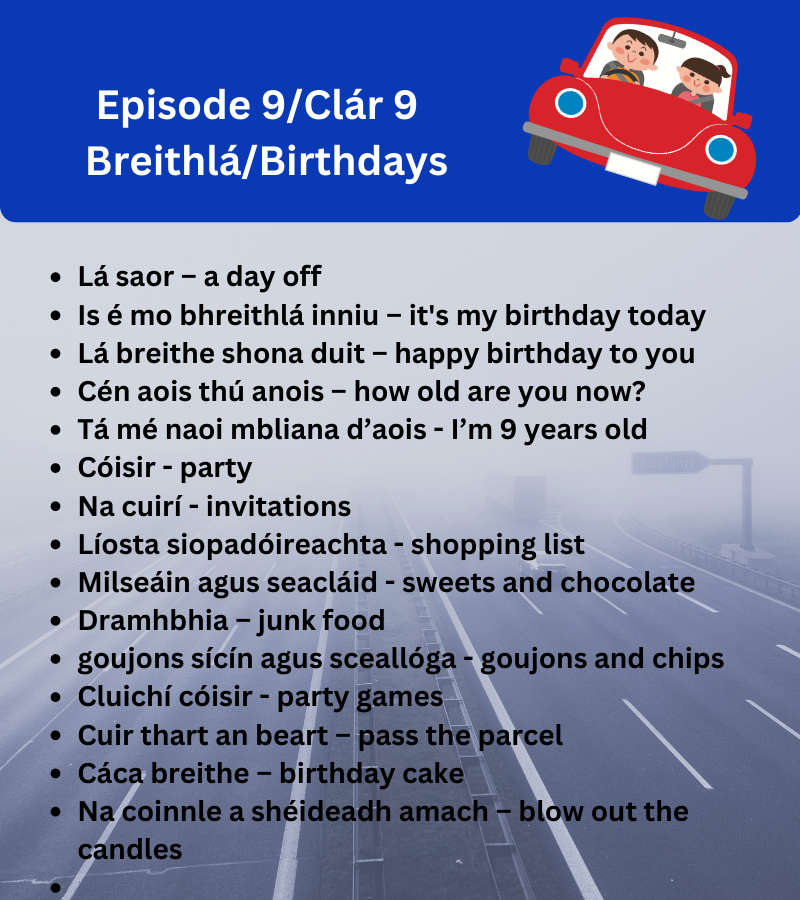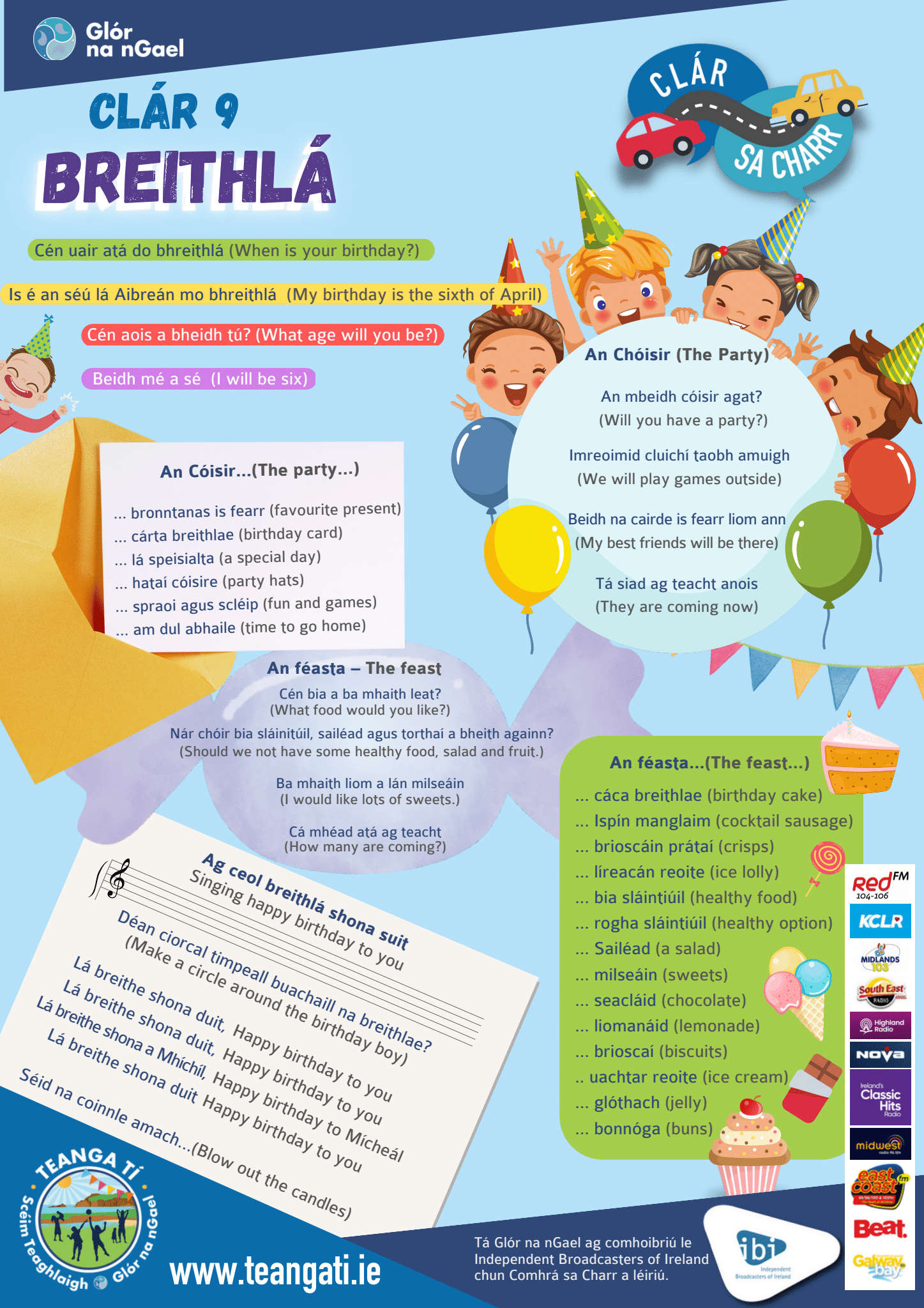 Episode 9: Birthdays CLICK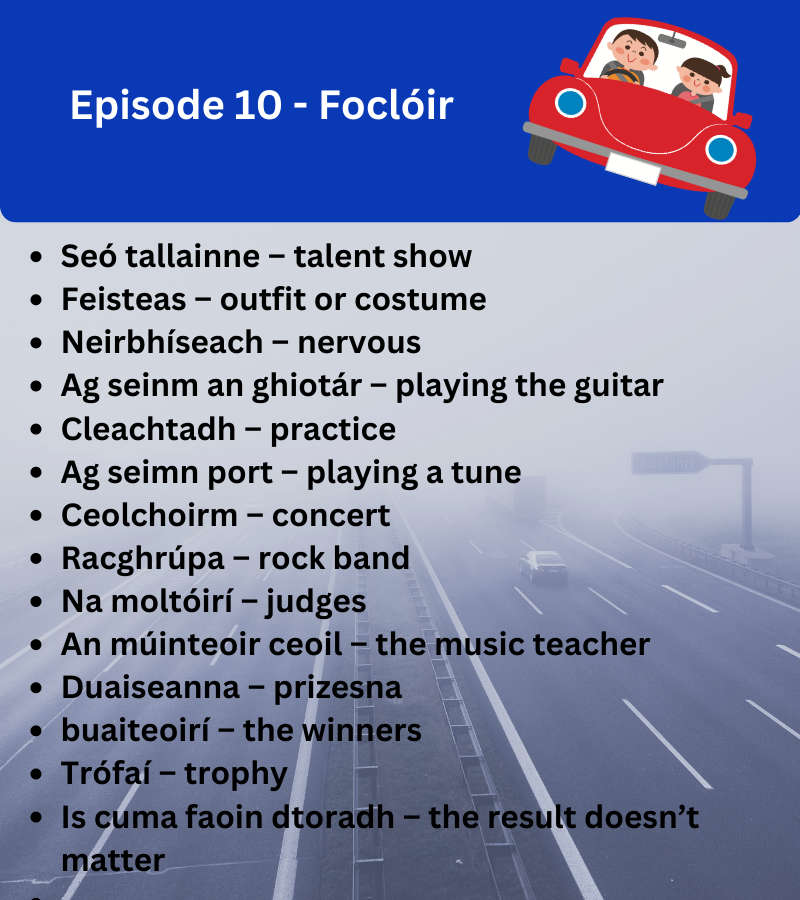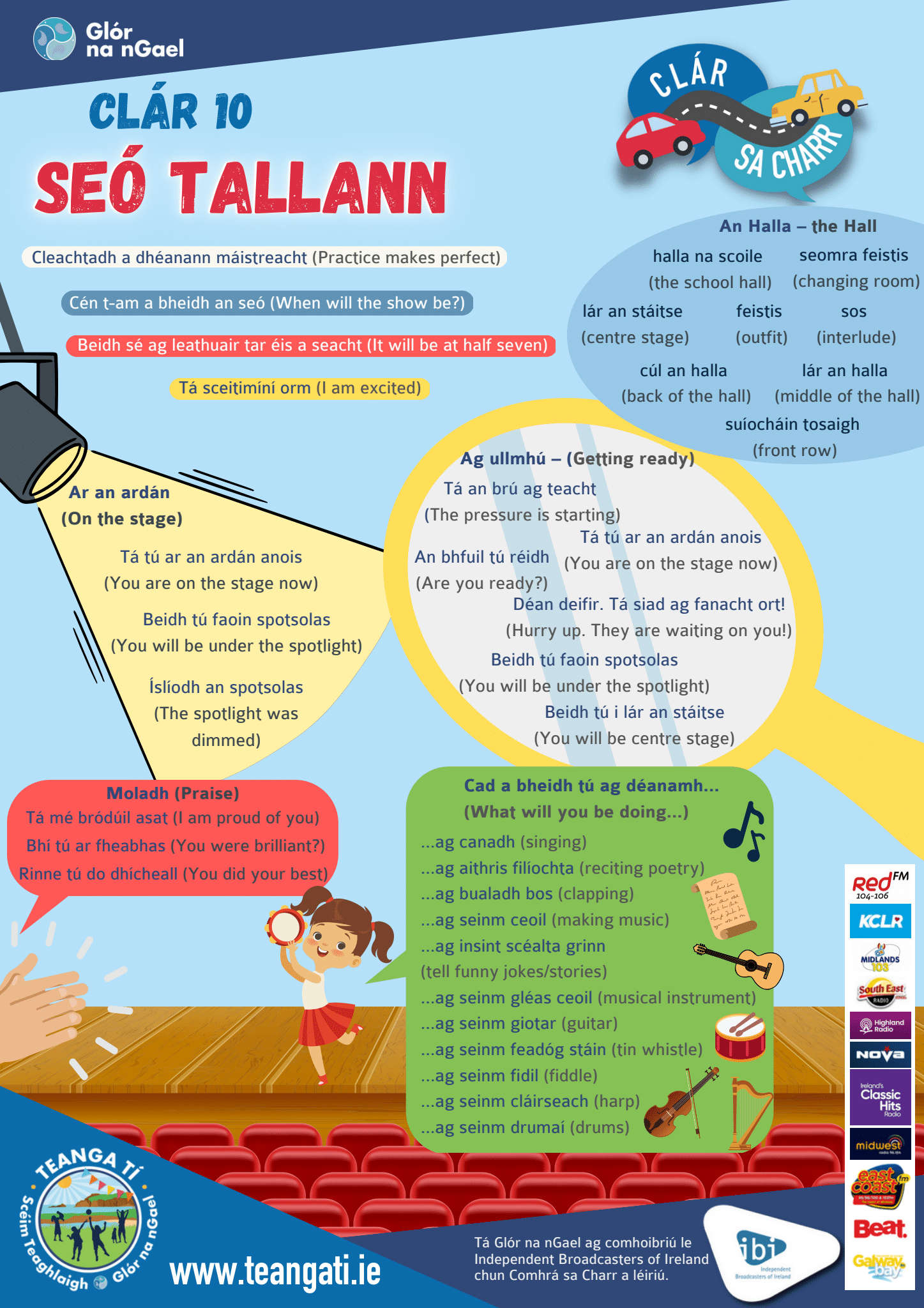 Episode 10: Talent Show CLICK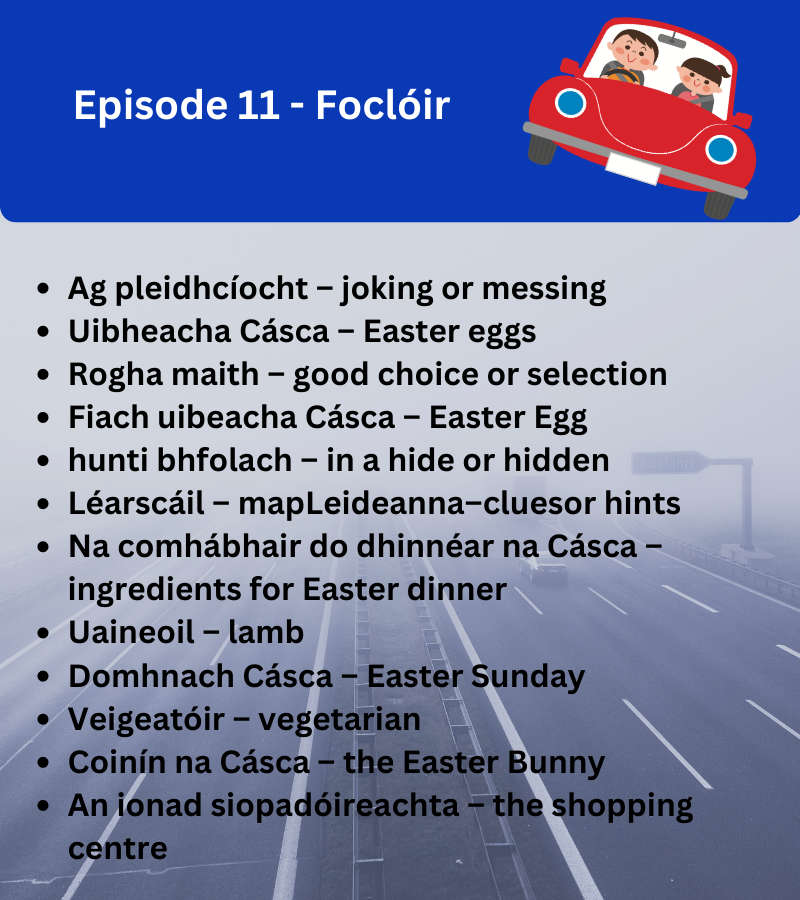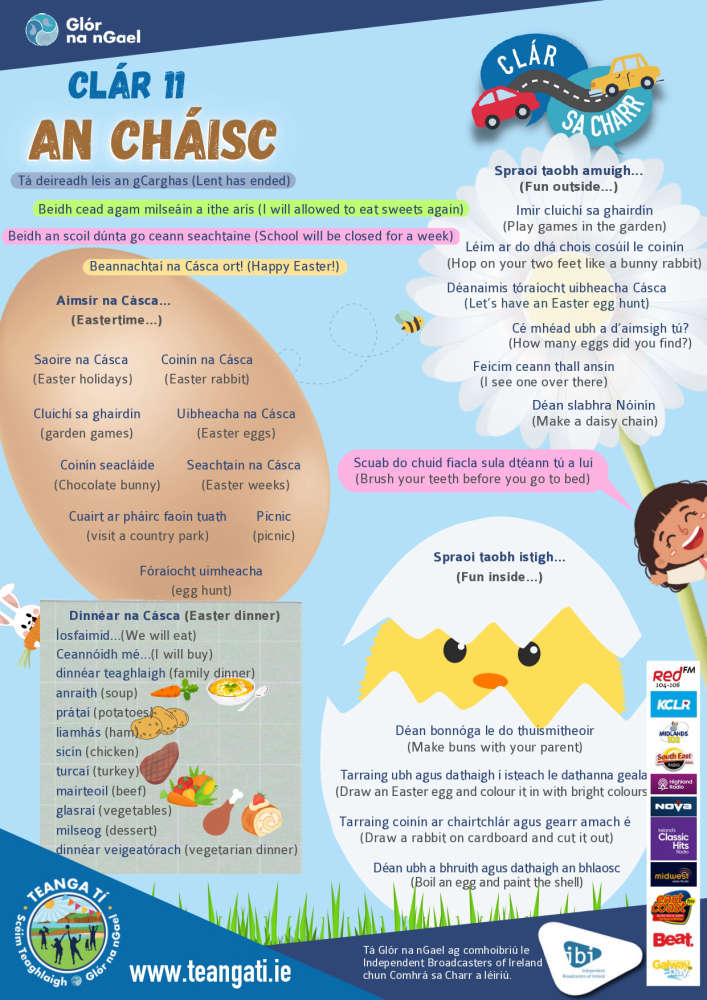 Episode 11: Easter CLICK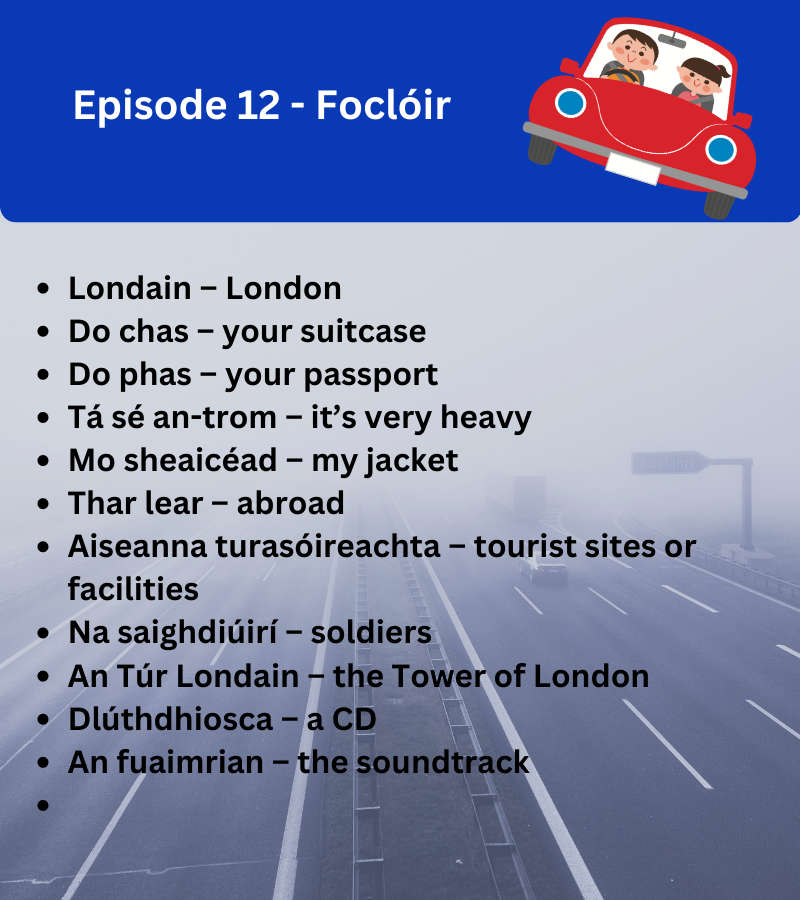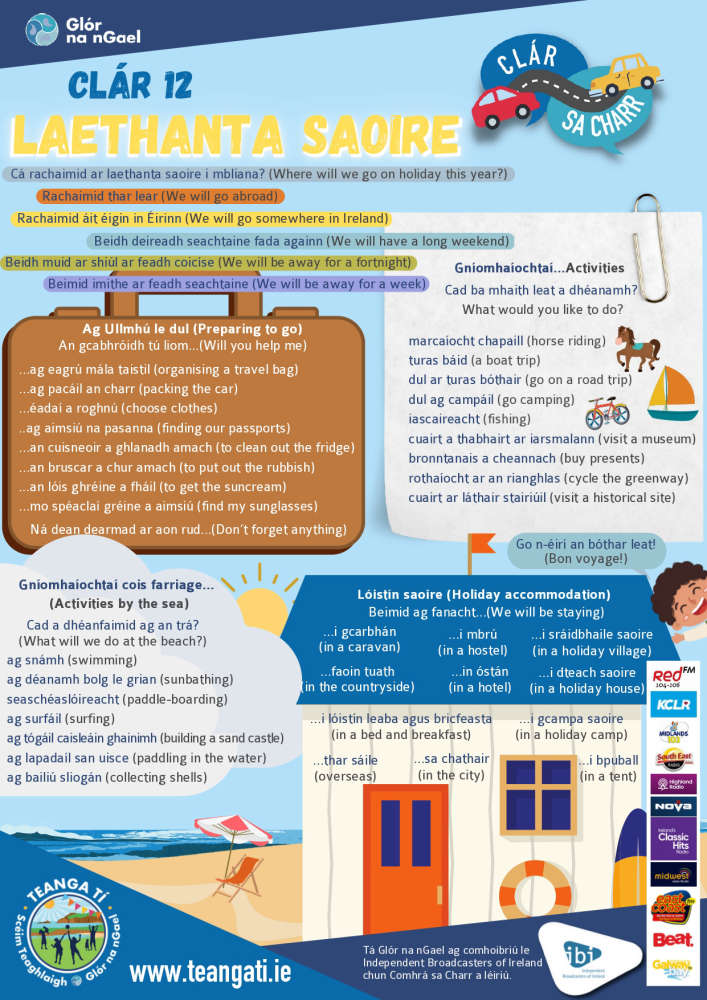 Episode 12: Holidays CLICK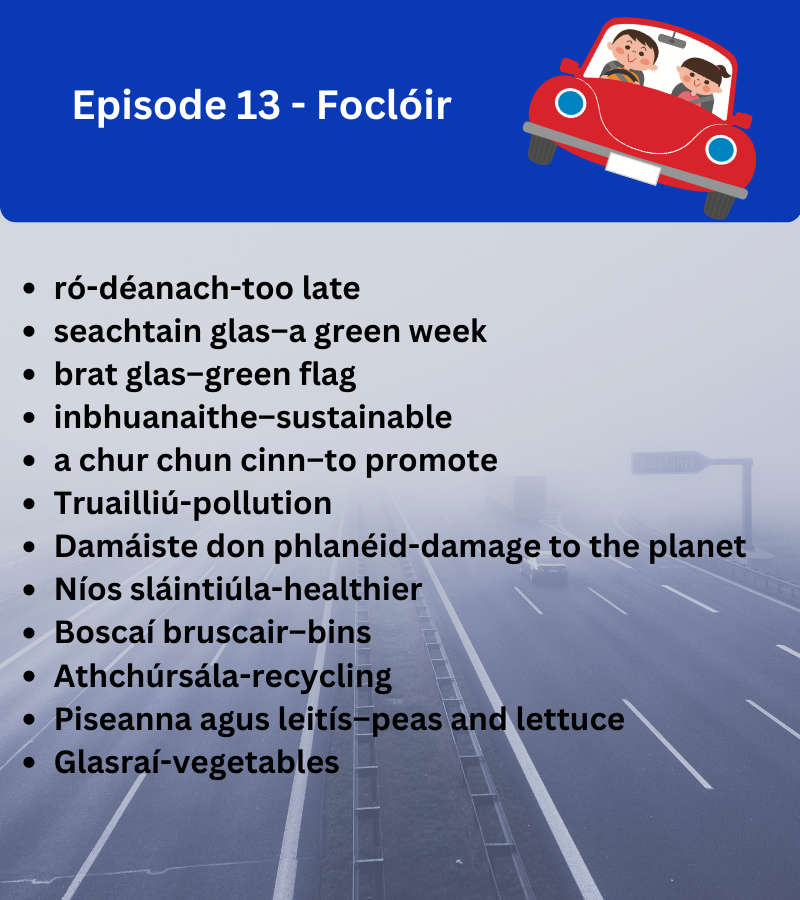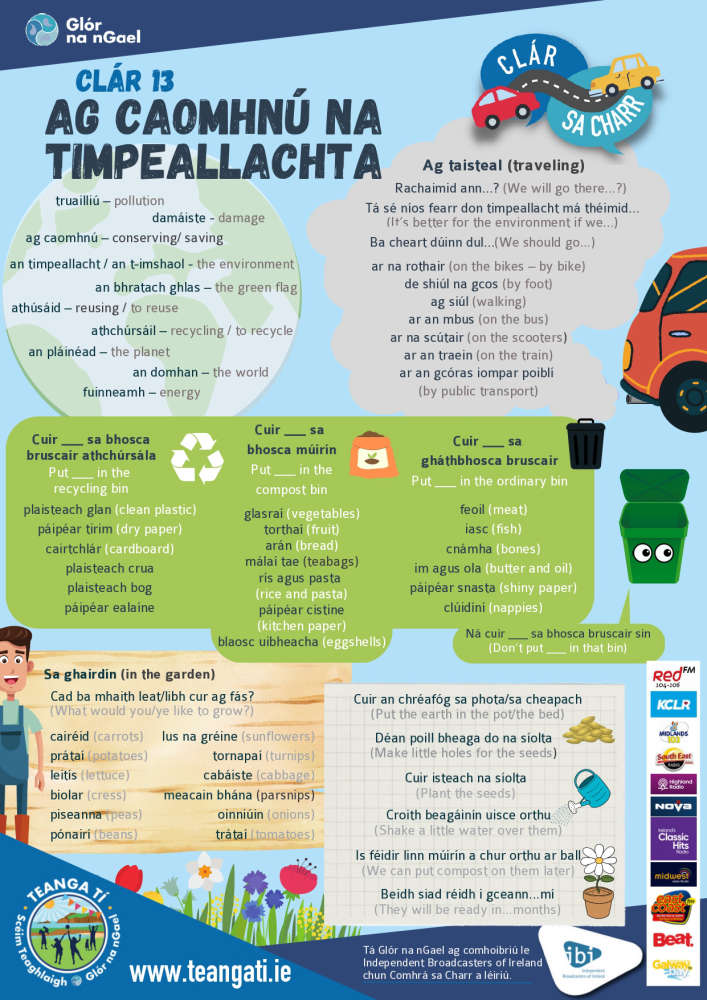 Episode 13: Recycling CLICK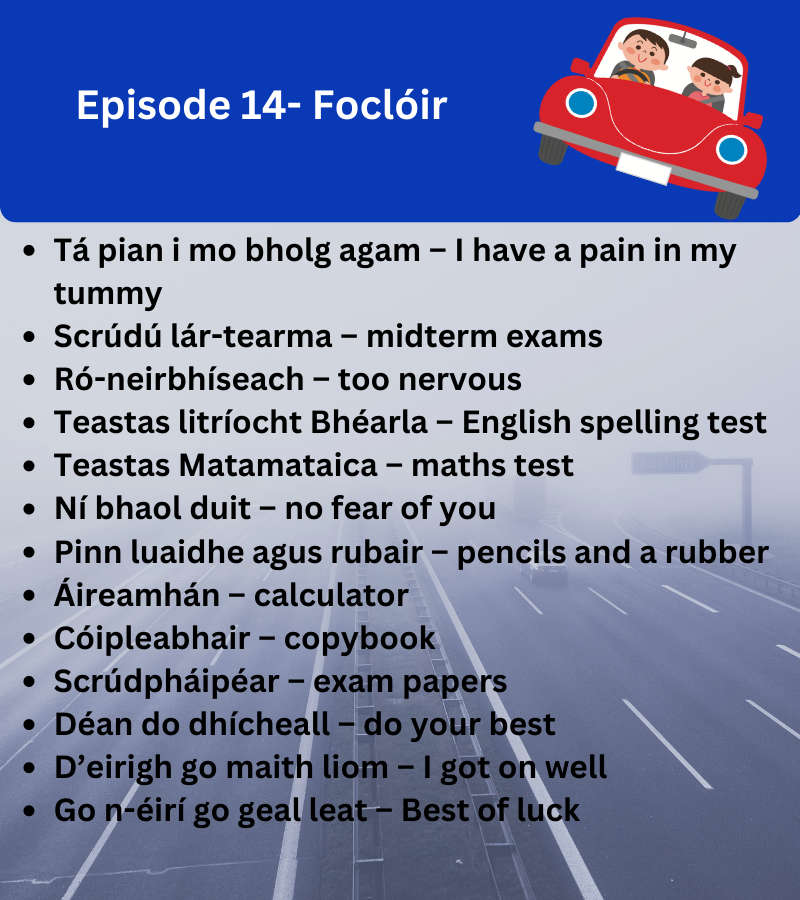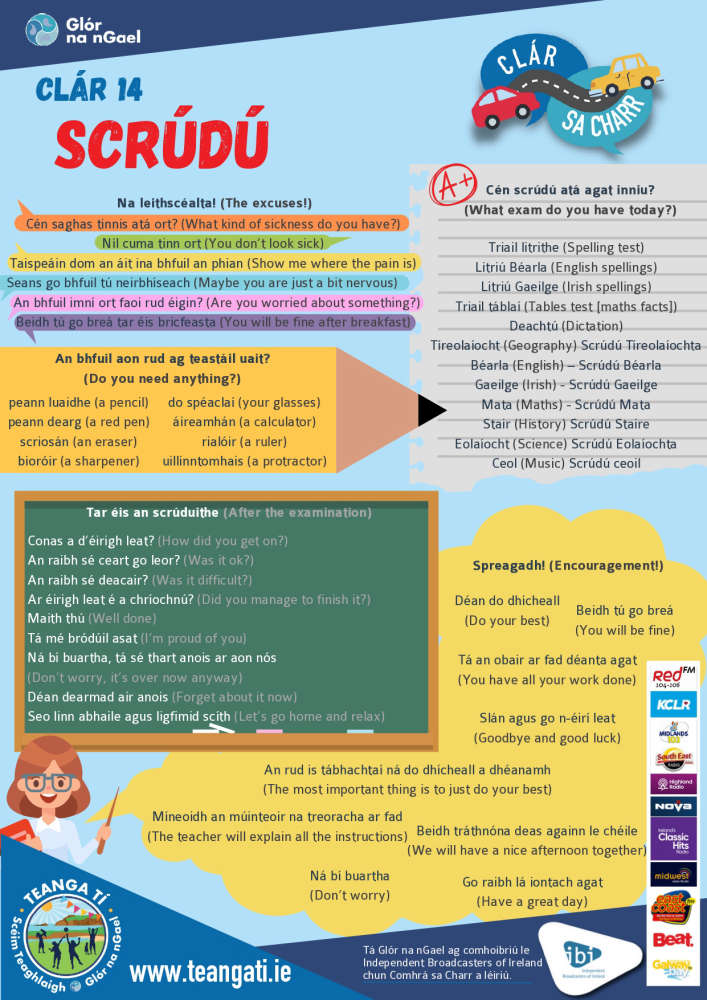 Episode 14: Scrudu CLICK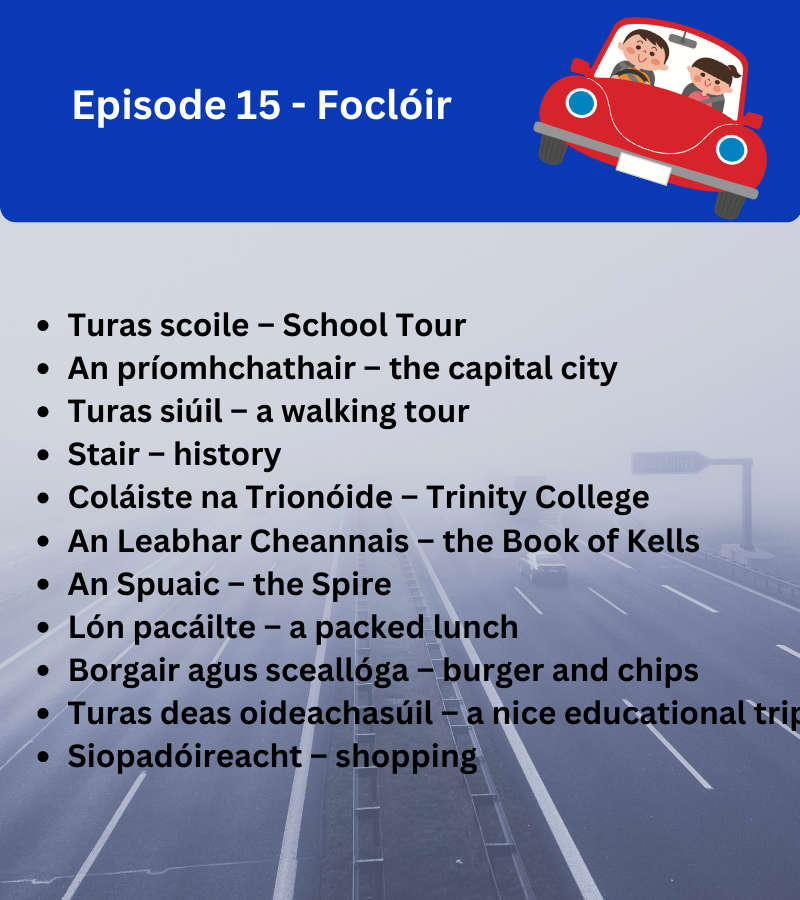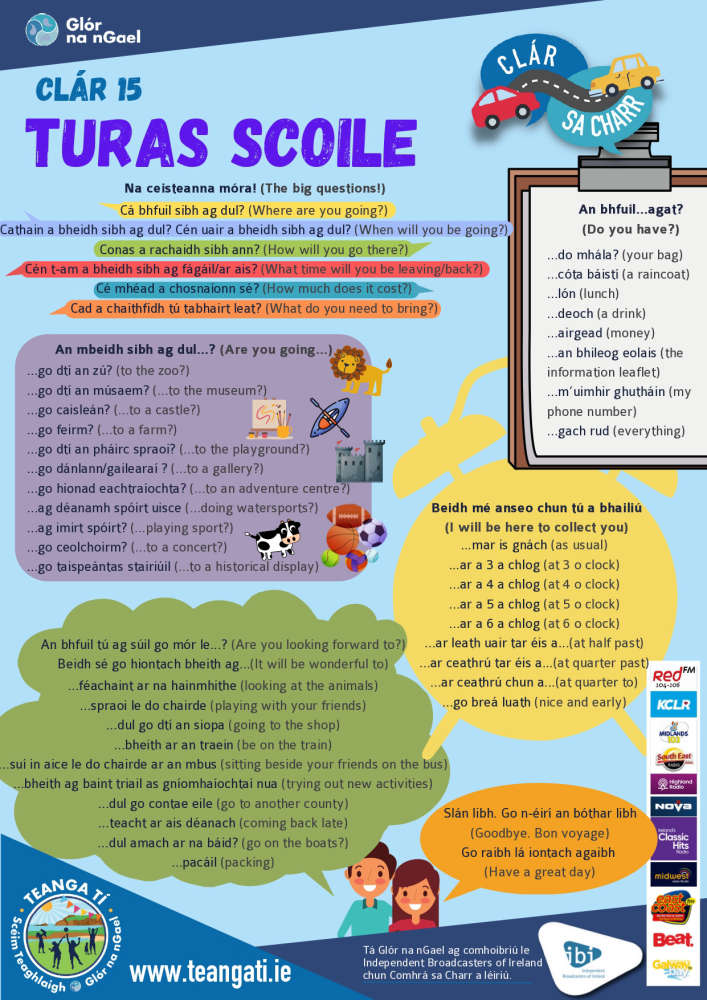 Episode 15: Tura Scoil CLICK