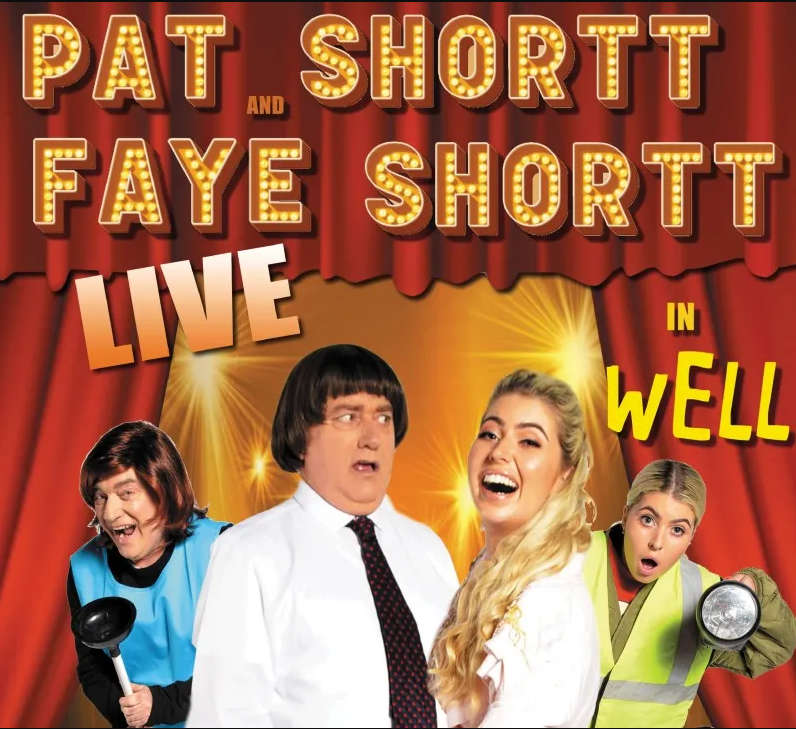 Freshly Squeezed
25 - 29 April
We're giving you the chance to win tickets for you and 3 friends for
Pat and Faye Shortt and their hilarious new show 'Well' at the Arklow Bay Hotel on Friday May 13th.
Touring nationwide, this comic father and daughter collaboration bring their madcap characters to the stage in 'Well'.
The show follows the unfortunate demise of a dad and daughter "Country and Irish" music duo, as they attempt to ascend the heights of their local music scene by playing a gig in the town's hotel.
'Well' showcases their extraordinary comedy talent - and their exceptional ability o bring humour to the most everyday situation, with an array of superbly funny characters.
A show not to be missed. Well, you have been warned!
Tickets available from the Arklow Bay hotel and from PatShortt.com