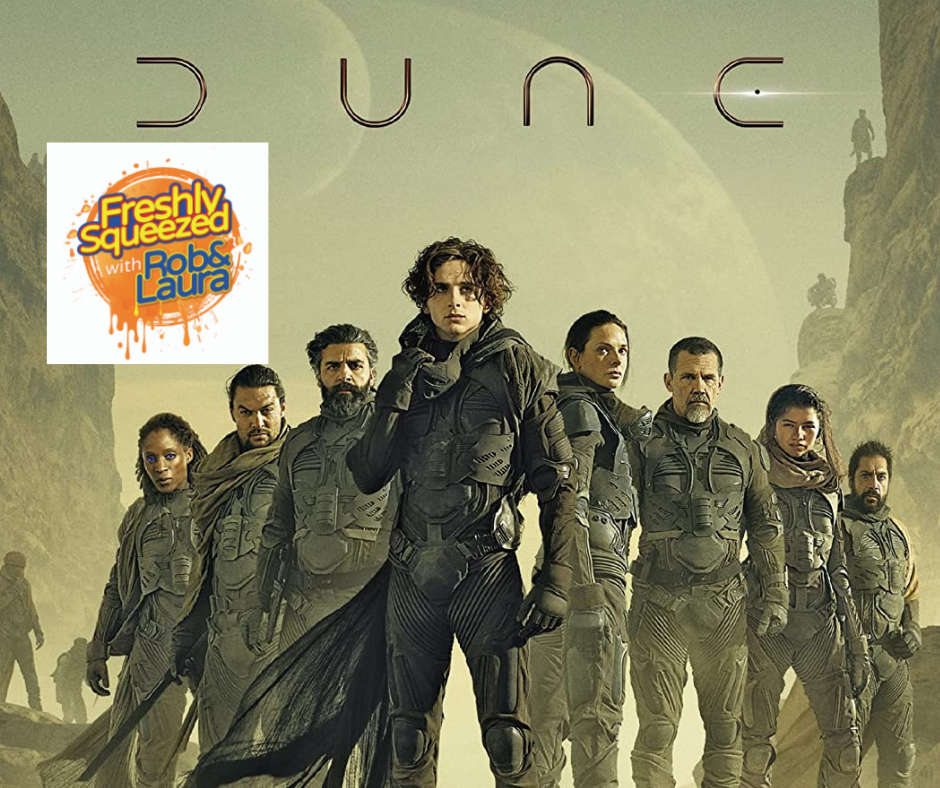 Freshly Squeezed
31 Jan - 4 Feb
Prizes:
Monday: Dune DVD, Book, Beanie and face mask
Tuesday: Dune DVD, Book and water bottle
Wednesday: Dune DVD, Book, beanie and face mask
Thursday: Dune DVD, and water bottle
Friday: Dune DVD, beanie, face mask and water bottle
To Celebrate the physical Home Entertainment Release of 'Dune', available now (from January 31st) on Blu-Ray and DVD and Digital download, we're giving you the chance to win the film on DVD along with some cool Dune movie merchandise!
"DUNE" tells the story of Paul Atreides (TIMOTHÉE CHALAMET), a brilliant and gifted young man born into a great destiny beyond his understanding, who must travel to the most dangerous planet in the universe to ensure the future of his family and his people. As malevolent forces explode into conflict over the planet's exclusive supply of the most precious resource in existence—a commodity capable of unlocking humanity's greatest potential—only those who can conquer their fear will survive.
The film is available to own January 17 on digital download and also be available on 4K, Blu-ray and DVD on January 31