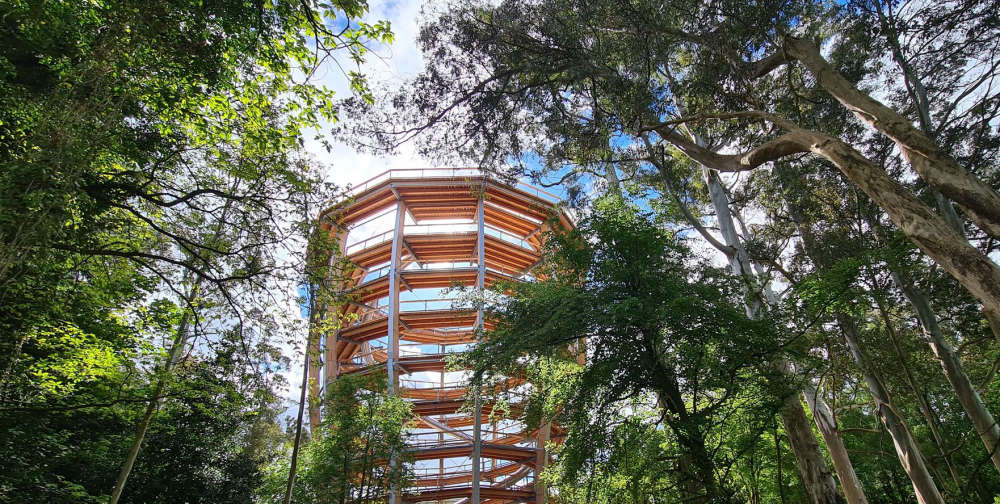 Freshly Squeezed
20 - 24 June
Beyond the Trees Avondale
Open to the public on Tuesday 21st June 2022 (longest day of the year!)

Bookings can be made on the website beyonfthetreesavondale.com

PLEASE NOTE that the official name must be used at all times on air: Beyond the Trees Avondale (location is Avondale Forest Park)

(Note: 1 family day pass each morning Mon-Thurs and 1 annual family pass on Friday)
Beyond the Trees Avondale opens this Tuesday, June 21st!
To celebrate, all week on Freshly Squeezed, we're giving you the chance to win family day passes for the TreeTop Walk and Viewing Tower...PLUS on Friday, we'll give away an annual family pass!
Online bookings are now open, this unique experience is accessible to all ages, the perfect day out to meet up with family and friends.
Why not include this exciting new world class visitor destination in your Summer plans.
As well the longest treetop walk in the Ireland and the UK,, 'Beyond The Trees Avondale' visitor experience includes the most amazing Viewing Tower that stands a massive 38 meters above the forest, with panoramic views over the Wicklow Mountains and the Vale of Avoca. Plus, there's a spectacular 90m long spiral slide at the top of the tower, so all your family can whizz back down on the slide!
You'll find out more at BeyondTheTrees Avondale.com and on social media too!
Join us weekday morning from 6 for your chance to win!