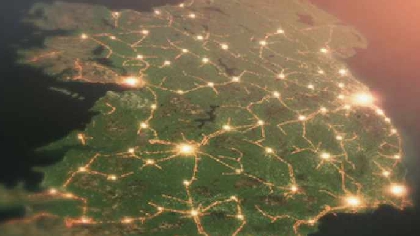 Just under 15,000 homes and businesses in Wicklow will be connected to the National Broadband Plan by the beginning of next year.
Under the plan, the garden county will see an investment of 59 million euro in the new high speed fibre network.

Since work on the project began six months ago, National Broadband Ireland has carried out survey work for more than 70,000 premises nationwide.
This involves physically walking the routes and documenting images, notes and measurements of the poles, cables and underground ducts in each area.
Over 115,000 premises nationwide are due to have high speed connections within the next 18 months.