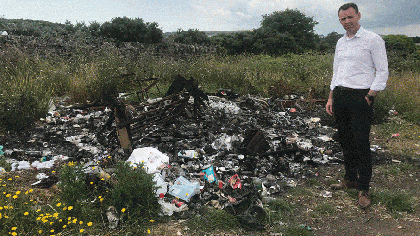 Local residents say household rubbish and commercial waste is being dumped illegally in the area.
Council officials say they are examining the situation.
Wicklow TD John Brady says the Council must take immediate actions to have the area cleaned up and try to identify and hold those responsible to account.