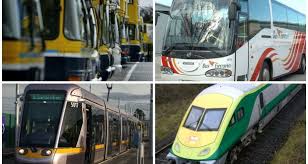 Shane Ross told the Dáil last night that funding will be needed as the allocation for 2020 has already been used due to restrictions introduced due to Covid-19.
Last month, the Parliamentary Budget Office said Dublin Bus, Bus Eireann and Irish Rail would be down around 200 millioin euro on passenger fares for the first six months of this year.

Earlier this week, many services across public transport were restored to pre-Covid levels as the country entered Phase 2 of easing restrictions.