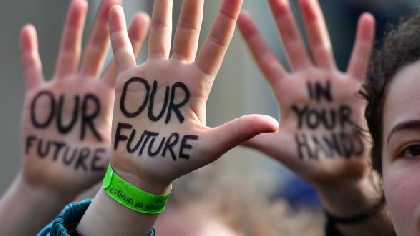 It's part of worldwide demonstrations urging politicians and businesses to step up their efforts.
60 towns and cities in Ireland are getting involved including Cork, Galway, Limerick and Waterford - with organisers expecting up to 20 thousand people to turn up.

This is the third protest of its kind and has been inspired by the teenage activist Greta Thunberg.

Those demonstrating are urging governments and businesses to take more urgent action on climate change ahead of a UN summit on the issue in New York next week.