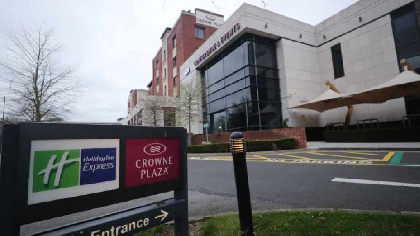 It comes as the Government is divided over plans to extend the countries on the quarantine list.
So far 33 countries are on the list for mandatory hotel quarantining but 43 more could soon be added included America, Italy, Germany and France.

It's led to a divide in Government over how this is going to be perceived internationally.

The department of Foreign Affairs is worried about diplomatic relations while Department of Health is worried about the public health recommendations.

It's also understood the Attorney General has written to the Health Minister saying any further legislation would have to stand up in court.

The system was designed to curb the spread of covid - particularly new variants.

It's now emerged a small number of people in the Dublin quarantine hotel have tested positive for Covid 19.