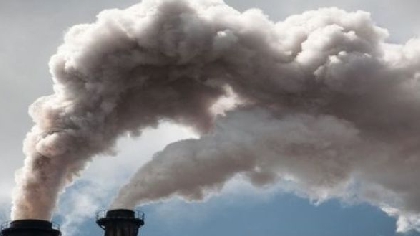 It will see the country move away from fossil fuels, a rise in carbon taxes and clear targets for every government department.
This plan contains 180 targets to be reached to reduce emissions and the impact of climate change.

Among the changes are plans to retrofit half a million homes, targets to see almost a million electric cars on the road by 2030 and new 5 year carbon budgets.

On the other side carbon taxes will go up, fossil fuels will be phased out, and it will become much more costly to burn them.

At the moment though no new grants have been announced to encourage people to go green.

Plans for a congestion charge or to ban cars from urban areas have also been shelved.

It's a wide ranging plan that will have impacts on businesses, agriculture and every citizen - and could mean Ireland will meet its climate obligations if it works
A public consultation process was launched earlier this month on plans to address how residents in Wicklow intend to respond to the threat of climate change and its impact on the environment.
The move comes after the County Council unanimously declared a climate and biodiversity emergency, following pressure from the school strike movement, founded by Greta Thunberg.
The strategy identifies current vulnerabilities for the county and how risks will increase over time, highlighting the relevant tools needed to respond.
Submissions can be made at County Buildings in Wicklow Town, at Municipal District Offices and libraries in Bray, Greystones, Arklow and Blessington and online at wicklow.ie. until the 5th of July.