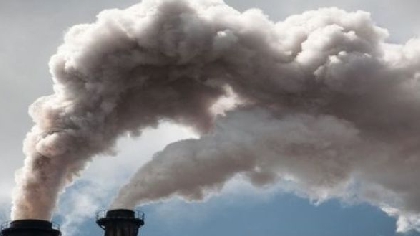 The charter will commit local government to driving forward meaningful climate action in their communities, through the actions set out in the Climate Action Plan.
The move comes after Wicklow County Council adopted its Climate Change strategy at their monthly meeting in September
Each local authority is required to submit its proposals to Climate Action Minister Richard Bruton, under the government's Climate Action framework.
It sets out the aims and actions councillors want to take in tackling climate and bio-diversity issues and includes proposals on housing, transport and waste management.
97 submissions were received in response to the Council's consultation on the draft strategy, which is the highest number of submissions received by any council across the country.
The government's climate watchdog said earlier Ireland is completely off course to meet its 2020 and 2030 targets.
The annual review from the Climate Change Advisory Council finds awareness of the need to adapt remains low, despite several recent extreme weather events.

The Council is an independent body set up by the government to advise on how Ireland is making the transition to a low carbon, climate resilient and environmentally sustainable economy by 2050.

But the signs so far are not good.

The Council says we are completely off course to meet our targets for next year and 10 years time.

The Council is advising the government to reduce the national herd, encourage more contractors to retrofit homes, and stop generating peat-fired electricity next year.

It's also renewing its call for the carbon tax to increase to €35 per tonne in Octobers budget.
The governments action plan published in June contains 180 targets to be reached to reduce emissions and the impact of climate change.

Among the changes are plans to retrofit half a million homes, targets to see almost a million electric cars on the road by 2030 and new 5 year carbon budgets.

On the other side carbon taxes will go up, fossil fuels will be phased out, and it will become much more costly to burn them.

At the moment though no new grants have been announced to encourage people to go green.

Plans for a congestion charge or to ban cars from urban areas have also been shelved.

It's a wide ranging plan that will have impacts on businesses, agriculture and every citizen - and could mean Ireland will meet its climate obligations if it works