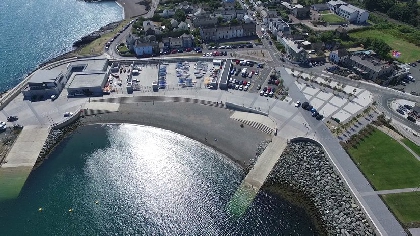 The office of Public Works has lodged plans with Wicklow County Council for the redevelopment of the coastguard station.
It's expected construction will take up to 14 months to complete with works due to begin towards the end of 2020.
In parallel to the planning application work is continuing by the OPW on putting the construction works out to tender.
This will then allow for the refurbishment of Greystones Garda Station, which had been subject to the movement of the Coast Guard team to their new base.