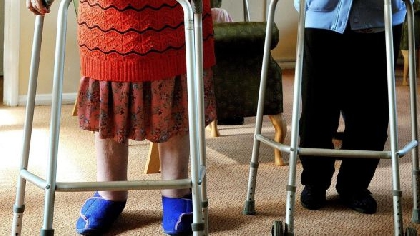 Family members of nursing home residents can now visit more than once a week.
New guidelines which have been issued to residential care facilities take effect from today.

Visits to nursing homes have been subject to strict restrictions since mid June but can now be some what relaxed.

Residents can now list as many 'nominated visitors' as they wish, instead of just 2.

Nominated visitors can now visit more than once a week. - However this may vary from facility to facility as it's still recommended that visits are scheduled.

Residents can have two visitors at a time now, or more on compassionate grounds if requested. Visits can also include children once accompanied by an adult.

The length of a visit has been increased from 30 minutes to an hour.

Visitors will be asked to wear a mask as well as have their temperature checked and hands sanitized on arrival.