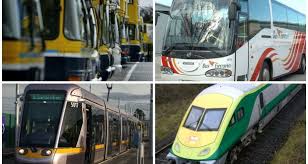 Figures show 290 million journeys were made on Dublin Bus, Bus Éireann, Irish Rail, Luas and Go-Ahead services last year.
The National Transport Authority says that's an increase of 24 million compared to the year before.
Transport officials are now looking at putting on more buses to relieve chronic congestion on Dublin's train services.

50 million of the recorded trips were made on Irish Rail.