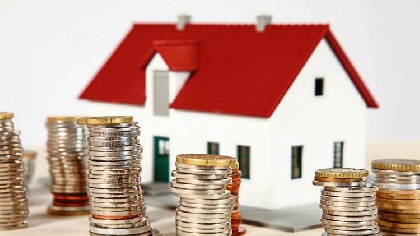 Property prices in Wicklow have fallen by €2,000 over the last quarter, according to the latest MyHome.ie Property Report in association with Davy.
The report for Q2 2020 shows that the average asking price for a property in the county is now €335,000.
This represents an increase of €6,000 compared to this time last year.
However, despite this overall trend, asking prices for a 3-bed semi-detached house in the county increased by €1,000 in the quarter to €316,000.
Prices for this house type are down by €6,500 compared to this time last year.
Meanwhile there is a surge of new home developments in the North Wicklow area which is keeping second-hand prices at a steady level.
The price of a three-bedroomed semi-detached house in County Wicklow fell by 0.8% over the past three months, according to a national survey carried out by Real Estate Alliance.
Average Bray prices fell by 4.3% over the past year, and 1.47% this quarter, to €335,000.
Wicklow Town reported a 3.1% fall over the past 12 months to €310,000, with prices remaining static this quarter.
Blessington prices remained at €295,000 since this time last year,