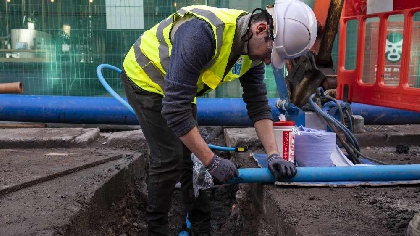 The works in tandem with Wicklow County Council are due for completion by the end of next month. 
Once complete customers and local businesses can expect operational and maintenance costs to be reduced with a reduction in the amount of water outages in the area.
The work is part of Irish Water's national Leakage Reduction Programme as part of which over €500 million is being invested to reduce the level of leakage across the country by fixing and replacing aging water mains.
The works will involve the replacement of 350 metres of aged cast iron water mains with high density plastic pipes.