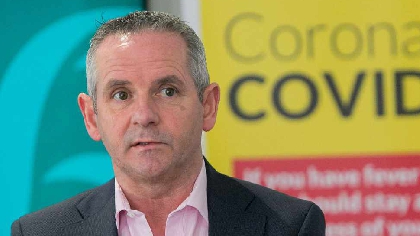 The HSE says the trend is worrying as the average number of close contacts has increased by over 55 per cent in the last two weeks.
Up to a quarter of people identified as close contacts of a confirmed case of Covid-19 do not show up for their test.
If you're identified as a close contact of a confirmed case you will be invited by the HSE to have a test done as soon as possible, and then again 7 days later, regardless of whether or not you have symptoms.

The HSE says between 20 and 25 per cent of people who agree to be tested don't show up for the first test.
CEO Paul Reid says contact tracing staff are increasingly having to convince people to get tested.
While half of people are no-shows for the test on day 7.

The HSE is also concerned about the increase in the number of cases. In the two weeks between July 5th and 18th there was 267 cases, compared to 155 in the two weeks previous.