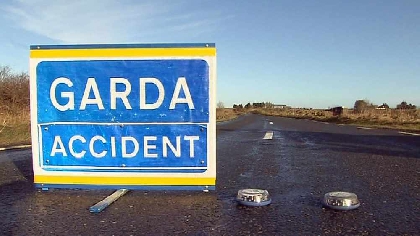 Five people lost their lives on Irish roads over the bank holiday weekend - bringing the number of fatalities in the first three months of the year to 39.
19 year old Stephen O'Byrne from Aughrim is one of those who was killed when the car he was a passenger in, hit a ditch near the site of the former I.F.I. Fertiliser plant on Vale Road in Arklow, at around twenty past nine on Monday night the 25th of February.
The 18 year old driver of the vehicle received non- life threatening injuries.
Gardai in Arklow have renewed their appeal for information that may assist their investigation into a fatal single vehicle collision in Wicklow at the end of February.

The Garda Ombudsman Commission (GSOC) is investigating the incident in Co Louth in which 2 men were killed yesterday.