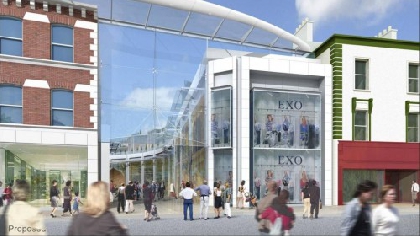 The development with eight medium sized retail stores, several high quality restaurants a modern cinema and parking is hoped to reinvigorate the heart of Bray Town Centre.
It's now hoped the centre will open to the public by December 2019.
Wicklow Councillors had advised a recent council meeting that they would be talking to the developers about the possibility of providing pedestrian access to Florence Road.
It's now emerged councillors have been in correspondence with the wrong landowners.
Sinn Fein TD John Brady says the situation is farcical