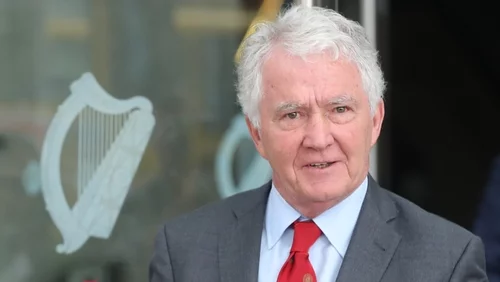 Seán FitzPatrick has been told he will struggle to find planning permission for his new Wicklow home unless he addresses council "privacy" concerns over the plan.
The design concerns form part of a three-page letter from the local authority to Mr FitzPatrick and his wife Catriona obtained by the Irish Times, putting their house plan for Farm Lane, Greystones on hold.
The former Anglo Chief was declared bankrupt in 2010 with debts of €147 million and assets of just €47 million in the wake of the collapse of the bank.
However the couple held on to their home, Camaderry, next to Greystones Golf Club on Whitshed Road.