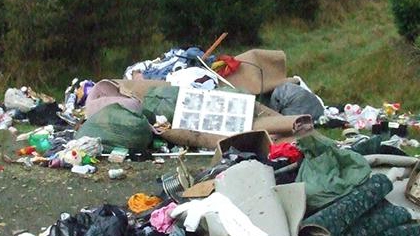 The Environment Minister Richard Bruton is setting aside an extra 3 million euro to help tackle illegal dumping in Wicklow and around the country.
It's a 50 per cent increase in funding on last year.
The money will go toward increased surveillance using drones, and providing special collections for awkward items like mattresses. spreading awareness among young people and recognizing the work of volunteers can all play a role.
The Pure Project which was established to tackle illegal dumping in the Wicklow and Dublin uplands, collected 161tonnes of illegally dumped waste of waste last year.
Minister Bruton says the Government will be putting a special emphasis on targeting blackspots.