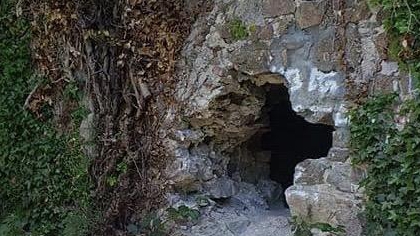 A Wicklow councillor says he's concerned about reports reaching him about young people putting themselves in danger by entering the grounds of Oldcourt Castle in Bray and climbing to the top of the ruins
Joe Behan says he has asked Bray Municipal District Council to issue a warning to the landowners about the situation, but he says is vital that a message goes out to all young people to stay away from this building for their own safety
Councillor Behan also wants the county County Council to ensure the protected structure is shielded from any further damage.
The call comes after an investigation was launched earlier this year by the National Monuments Service at the Department of Heritage after substantial damage was caused to Oldcourt Castle in Bray.
A large hole was made in one of the external walls of the protected structure, which dates back to the 1430's.