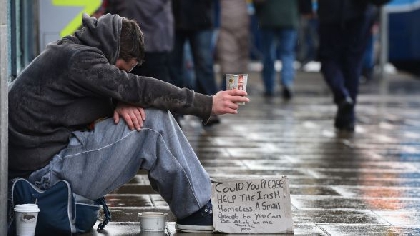 The numbers in Kildare are less than Wicklow and Meath combined.
The three counties make up the Mid East Region where 54 families, including 150 children, were homeless by the end of last month.
8,238 people were registered as homeless nationwide in February, according to new figures from the Department of Housing.

Its latest figures show 2,264 children required emergency accommodation last month.

There were 5,889 people without a home in Dublin in February, which is the lowest level seen since 2017.

Across the country, 56 per cent of people who accessed emergency accommodation in February were between the ages of 25 and 44.