The East Coast FM Career Guide is broadcast every weekday at 12.30pm, 4.30pm & 7.30pm
To advertise on the Career Guide contact Caroline Murphy:
01 272 4700 or via email: reception@eastcoast.fm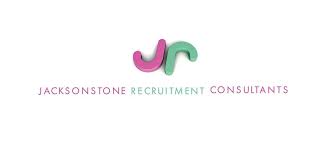 The East Coast FM Career Guide is sponsored by Jacksonstone Recruitment
Child Care Professionals

The Clare Elizabeth Crèche is a homely, child-centred crèche in Bray, close to the Dart and seafront. Established in 1985, the Clare Elizabeth Crèche is a full-time service which aims to provide a secure and loving environment for our children.
Our team of childcare staff are highly qualified and experienced and we work as a tightly-knit group. We are currently looking for the right childcare professionals to join us to continue to provide top quality childcare in Bray.

Positions available are * Full-time, 40 hours per week, Monday—Friday and * Part-time, 1.00pm—6.00pm, Monday—Friday

For more information and to apply, please email manager@clareelizabethcreche.ie with your CV

Glenmalure Lodge

Chef Position
We have an exciting opportunity for a Chef to join our team here at The Glenmalure
Lodge. We are interested in hearing from candidates who are passionate about food
and enjoy working in a busy, vibrant and diverse environment in a beautiful part of
County Wicklow.
Job Type: Full-time, Permanent. Hourly rate of pay depending on experience.

Description
Main duties will include; preparing and presentation of food in our main kitchen
and assisting the Head Chef with the overall running of the kitchen.
Candidates must be willing to learn and to work under pressure in a busy kitchen.
Must adhere to HACCP procedures and regulations at all times by maintaining
high levels of food hygiene and kitchen safety. Training will be provided.

Housekeeping & Kitchen Assistants
We are also welcoming applications for our mid-week Housekeeping and Kitchen
Teams. Positions are full or part time, Monday to Friday with some flexibility
available.

We pride ourselves on exceptional hospitality, quality and professional service set in
a cosy atmosphere. If you would like to work in a friendly team environment, we
would like to hear from you. Please send your CV to info@glenmalurelodge.ie or call
0404-46188 for more information. Thank you.